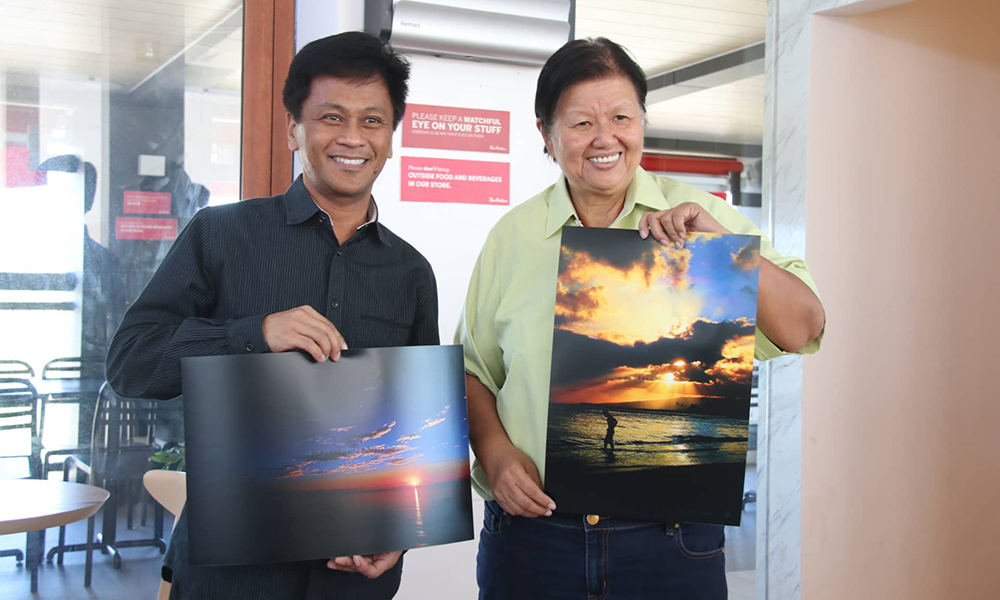 City hall set to organize seminar on professional photography for youth
THE Dagupan City government is set to organize a seminar on professional photography to be conducted by a Dagupeño, international freelance photographer that has had extensive exposure in promoting luxury brands and fashion models in the United States.
This was the agreement reached when Jessie Aquino, a resident of  Greenfields Subdivision, Barangay Tapuac, Dagupan City, paid a courtesy call on Mayor Belen Fernandez last week and expressed willingness to share his knowledge as his way of "giving back" to the city.
Aquino was initially schooled at the Dominican School and Lyceum Northwestern University for his Medical Technology course in Dagupan City  and continued his education at the Harvard Medical School Accreditation Council for Education (ACCME), Art Institute of Minnesota for Fine Arts and at the Florida Metropolitan University for his Master of Business Administration (MBA) course.
But after he earned his MBA, he chose to focus on his talent and passion for photography and has since earned his spurs as a professional photographer and cinematographer as contributor to projects of National Geographic, Wildlife and Natures magazine, Penthouse, Playboy, Victoria's Secret, Vogue, Bazaar among others.
In an interview, Aquino said his journey has not been easy since his formal education did not prepare him for his professional practice as photographer. He said it was his passion that made his practice self-fulling.
His advice to young photography hobbyists: "it might not be where you want to be but you control what you want to be." (Dagupan CIO News)
Share your Comments or Reactions
comments
Powered by Facebook Comments