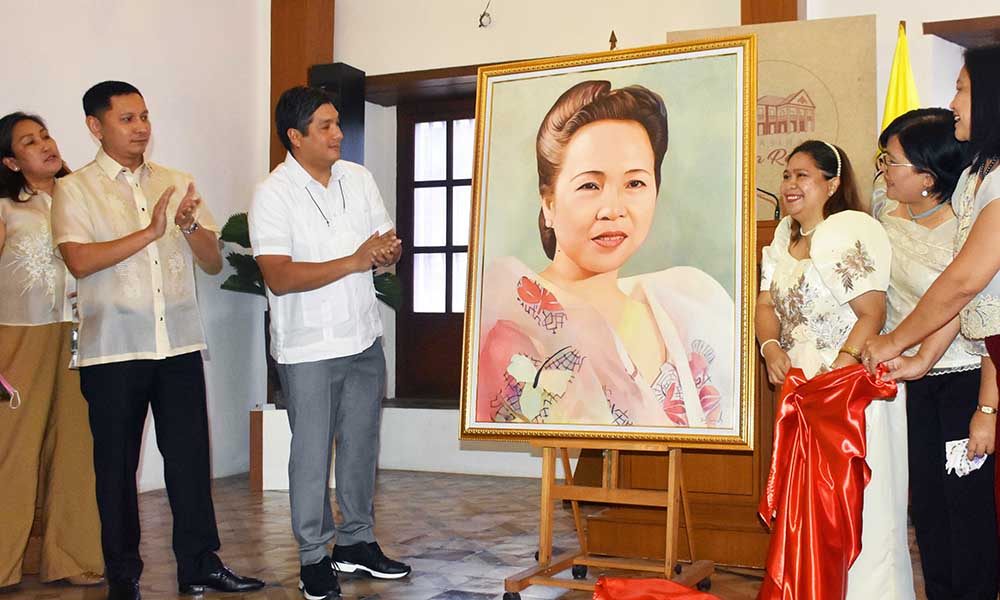 Senator Pecson exhibit unveiled at Casa Real
THE late Senator Geronima Tomelden Pecson, the first woman senator of the Philippines and also the first from Pangasinan, was honored with the opening of an exhibit dedicated to her at the Casa Real in Lingayen on Friday, August 12.
The highlight of the occasion was the ceremonial turnover of her life-sized portrait by members of the United Tomelden Clan, that loved and honored their great ancestor, to the provincial government.
Gov. Ramon Guico III, Vice Governor Mark Lambino and Lingayen Mayor Leopoldo Bataoil  joined members of the United Tomelden Clan in unveiling the Senator Geronima Tomelden Pecson Exhibit as well as her portrait.
The late Senator Pecson was born in Barrio Libsong in Lingayen on December 19, 1896. The barrio was divided in 1970 into Libsong West and East. It was in today's Libsong East where Pecson was born.
In Libsong East, there is a street named after Pecson's father, Don Victor Tomelden, who served as municipal presidente (now mayor) of Lingayen from 1904-1905.
A teacher, feminist and social worker, Pecson earned her Bachelor's and Master's degrees from the University of the Philippines.
She served as private secretary of President Jose P, Laurel and was also assistant executive secretary of President Manuel Roxas.
Pecson was elected the first woman senator of the Philippine Republic and the first from her home province of Pangasinan in 1947. In that election, she placed third among the winners, garnering 48 percent of all the votes cast in that election.
Senator Pecson died at the age of 89. (Leonardo Micua)
Share your Comments or Reactions
comments
Powered by Facebook Comments