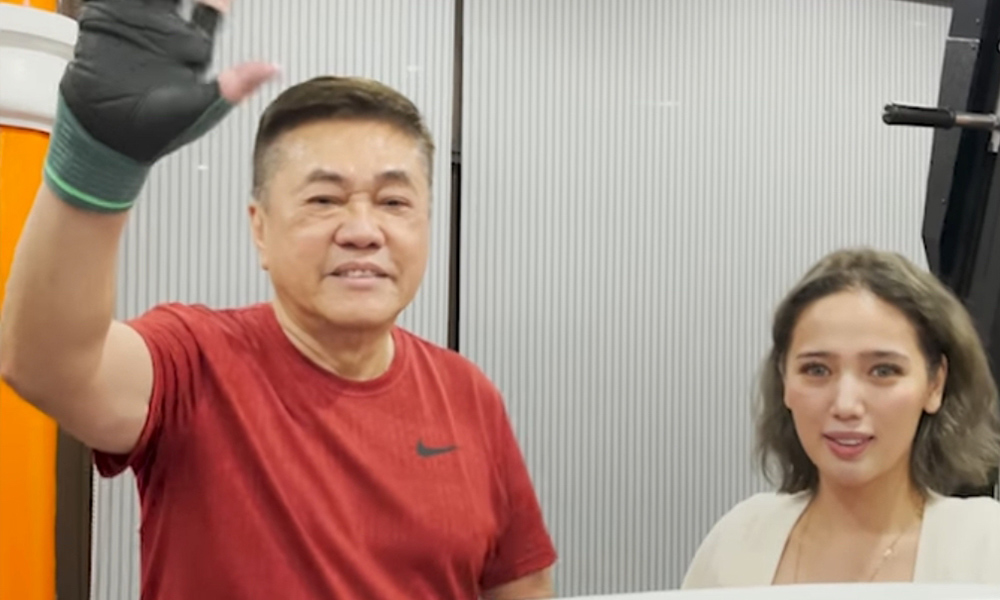 Quiambao decries malicious fake 'death' news
"Quiambao decries" Mayor Quiambao and wife Niña art the gym. (Contributed)
"I AM very much alive and continue to serve Bayambang."
This was stressed by Mayor Cezar T. Quiambao in a Facebook statement Monday night, July 5, in reaction to the malicious news circulating in social media about his condition.
"I vehemently deny that fake news that I already passed away," Quiambao wrote.
He urged Bayambangueños to be wary and cautious about malicious posts on social media.
On June 25, a Facebook user using the name "Bryan dela Cruz" posted a photo of the mayor with a message " In loving memory" and written below was " Condolence sayo Mayor".
"Do not believe cowards hiding behind fake account who are spreading fake news to deceive us," the mayor said.
He said it is clear that those behind it are selfish and have ill intent in the town.
Quiambao's wife, former showbiz personality Niña Jose Quiambao, posted a video of her and the mayor doing his treadmill exercise taken at around 8:00 p.m. Monday to show to all that the local chief executive is in top shape.
"So please don't believe those fake news because they're all lies as you can see naman, di ba?," she said.
The mayor warned that malicious lies is against the law and the source of the post is already being investigated. He vows to hold those behind it liable. (Eva Visperas)
Share your Comments or Reactions
comments
Powered by Facebook Comments