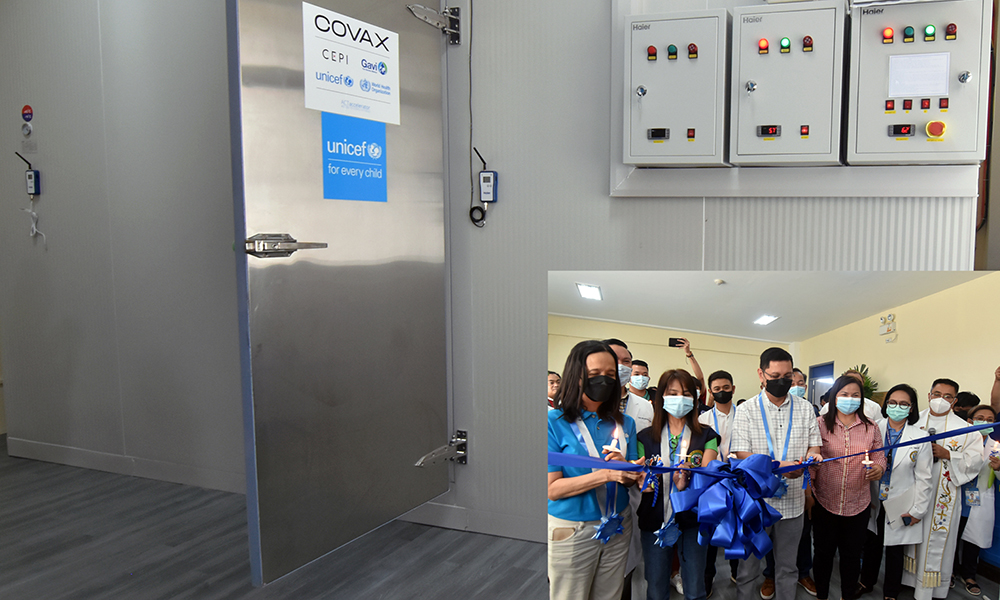 First walk-in vax storage facility in region installed
THE first Pangasinan Cold Room, a joint venture of the UNICEF and Department of Health, in the region was inaugurated on January 18, at the Pangasinan Provincial Hospital (PPH) in San Carlos City.
The event was led by Dr. Carla Orozco, immunization specialist representing the UNICEF, Dr. Veronica Guadiz of the Ilocos Center for Health and Development, and Vice Governor Mark Lambino, representing Governor Ramon Guico III.
Dr. Orozco said the facility is a donation by the COVID-19 Vaccines Global Access (COVAX), a worldwide collaboration pushing for equitable access to COVID-19 vaccines.
The Vaccine Storage Facility (VSF) can store up to 190,000 vials, equating to 4,920 liters of measles vaccines.
PPH Officer-in-charge Dr. Marie Lynne Fama said the VSF was built to further strengthen the vaccine management in the country.
Fama said high-quality cold chains such as this are needed to ensure that children in the province are properly and timely vaccinated.
PPH is only one of 79 health institutions in the country given new cold chain equipment.
Dr. Veronica Guadiz, who represented Dr. Paula Paz Sydiongco of the Ilocos CHD, said
the turnover is 'timely', as the DOH is set to launch its massive Measles Rubello Oral Polio Vaccine Supplemental Immunization Activity on May this year.
The walk-in cold room installation only took 21 days.
Vice Governor Lambino, said the provincial government is prepared to share the facility with other nearby provinces in Region I and Region III.
"We are hoping that with facilities such as this, the country's name will be delisted among Top 10 countries with most unvaccinated children" he said. (Ahikam Pasion)
Share your Comments or Reactions
comments
Powered by Facebook Comments