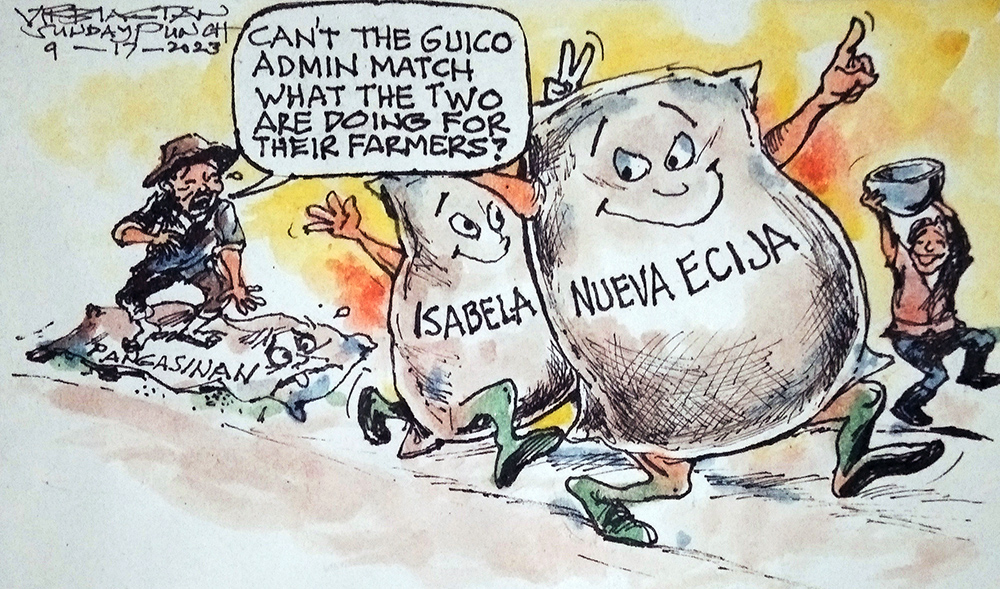 Pangasinan, a forgotten rice granary province
AMID efforts of the Marcos Jr. administration to stabilize the supply of rice and eventually see a drop in the price of various milled rice in the face of the uncontrolled spiraling prices of the commodity, there is one fact already absent in most Pangasinenses' minds – Pangasinan was once the rice granary of the Philippines.
There was only one occasion when the national government recalled what Pangasinan used to be. It was in 2021 when the National Irrigation Admiistration pledged to make the province the country's granary again.  Well, that pledge was forgotten as well.
The provinces of Nueva Ecija and Isabela are on top today, and what draws the line between them is simply the level of irrigation they have in their provinces, whether man-made or natural.  But these is one thing common about them – they will never run out of the commodity and the rice farmers will always be a happy bunch through the years.
The provincial governments of Nueva Ecija and Isabela have since learned from Pangasinan's mistakes but Pangasinan never learned from its mistakes.
The biggest mistake of the Pangasinan provincial government that continues to this day, is to leave its production and trading problems to the national government to resolve.
Both Nueva Ecija and Isabela have gone as far as guaranteeing that their farmers' cooperatives earn far more than others by providing annual interventions that amount to P1 billion – to buy farmer's harvest palay at least 20% higher than current buying rates! This strategy outflanks traders and middlemen who normally bid at least 10% lower than current gate prices.
Is the Guico administration up to the challenge to make Pangasinan a rice granary anew? It can initially tap its P6-billion credit line with Landbank to begin buying farmers' cooperatives harvests that will ensure constant plentiful harvests every year, and eventually be known to belong to the 'Big Three' rice granaries of the country.
Share your Comments or Reactions
comments
Powered by Facebook Comments