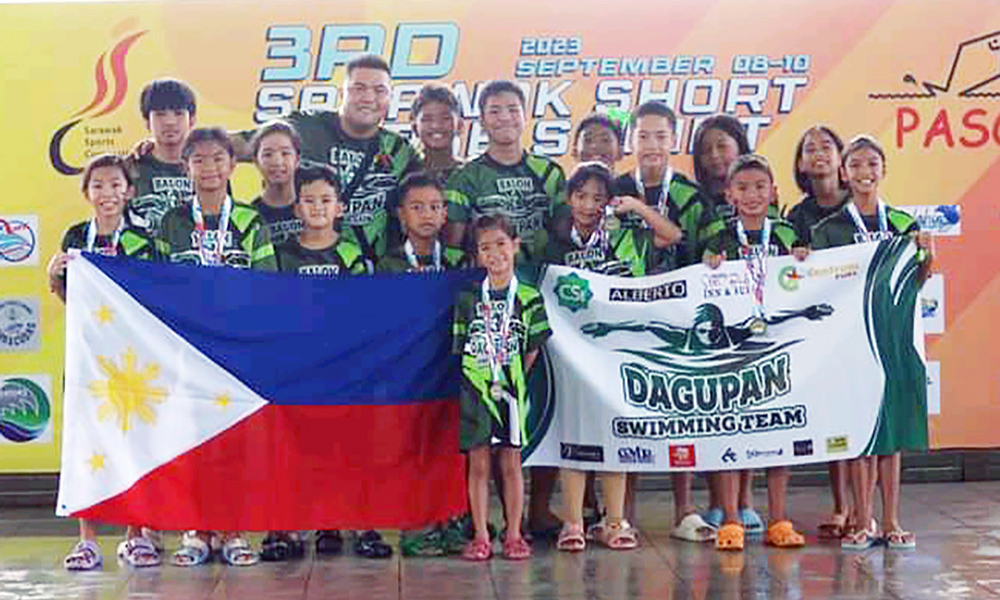 Dagupan Swim Team captures 2 gold, 1 silver, 2 bronze in Malaysia
THE Dagupan Swim Team bagged two gold, one silver and two bronze medals in the 3rd Sarawak Short Course Sprint 2023 swimming tournament held in Kuching, Malaysia last September 8 to 10, sanctioned by Power Aquatics Swimming Club (PASC) .
Some 645 swimmers from 26 different clubs from the Philippines, Brunei and Malaysia saw action in the two-day international swim event.
The Dagupeño swimmers who won in various categories were: Julia Seen, Natalia Carvajal, Mckenzie Domalanta and Jose Ang (2 Gold 4×25 Mixed Medley Relay and Mixed 4×25 Free Relay 8&Under); Elizabeth Carvajal, Gabriele Locading, Alexandra Galicia and Celina Bauzon (4×25 Free Relay Girls Ages 9-10); Mckenzie Domalanta (bronze, 200 Individual Medley Ages 8&U).
Preparations of the team stood on their daily trainings and focused synchronization on performances that enabled them podium finishes in their first international tournament.
Head coaches of the club were Jefferson Lao and Kennedy Honrado. (Kim Gealogo)
Share your Comments or Reactions
comments
Powered by Facebook Comments