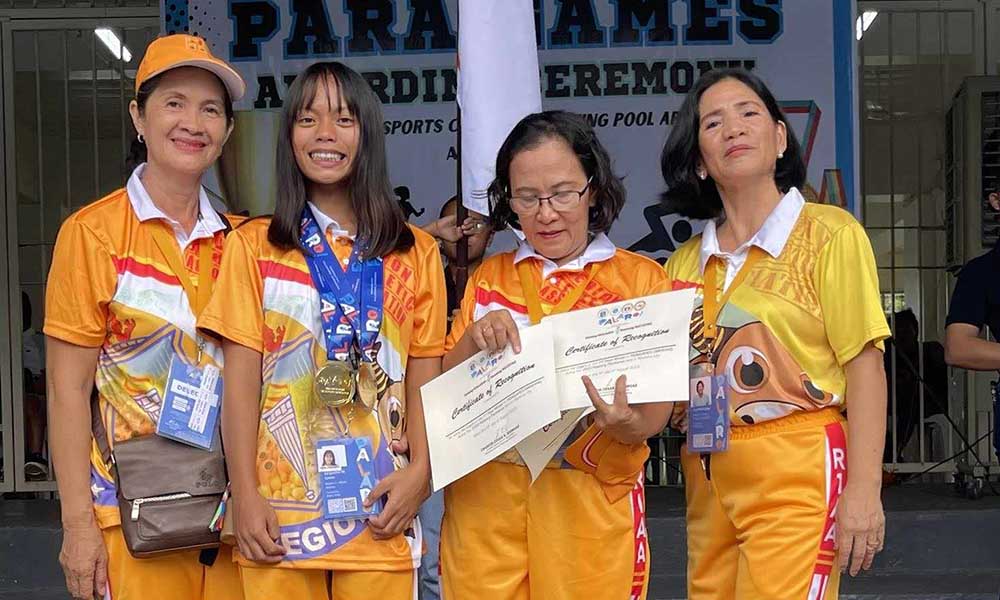 San Carlos' para-athletes bag 2 gold, 1 silver, 1 bronze in Palaro
SAN CARLOS City students and para-athletes Jacquiline Castro and BJ Luis Dones, both from the Pangalangan National High School, brought home 2 gold, 1 silver and 1 bronze medals from the Palarong Pambansa Para-Games in Marikina City from July 30 to August 6, 2023.
Castro, 18, collected her 2 gold medals in Swimming ID (Intellectual Disability) women's back stroke and freestyle categories and grabbed a silver in breast stroke.
Dones seized a bronze podium finish in men's backstroke.
The two para-athletes were under the mentorship of coaches Emma Aba and Joel Fernandez, who told them to just swim at their best and remember what they have learned during their trainings.
Castro, of Brgy. Capataan, San Carlos City, have competed against 18 top swimmers across the country.
"I am truly delighted, despite the exhaustive trainings we've done, I am grateful for this elusive gold finishes in my last swim in the Palaro," Castro said in an interview with the PUNCH.
She advised her fellow and aspiring para-athletes to have confidence and not to be distracted by other people's view of their disabilities.
With their victorious swimming performances in Palarong Pambansa Para-Games, Castro and Dones are now set to compete in the upcoming Paralympics in Cebu. (Kim Gealogo, sports correspondent) 
Share your Comments or Reactions
comments
Powered by Facebook Comments