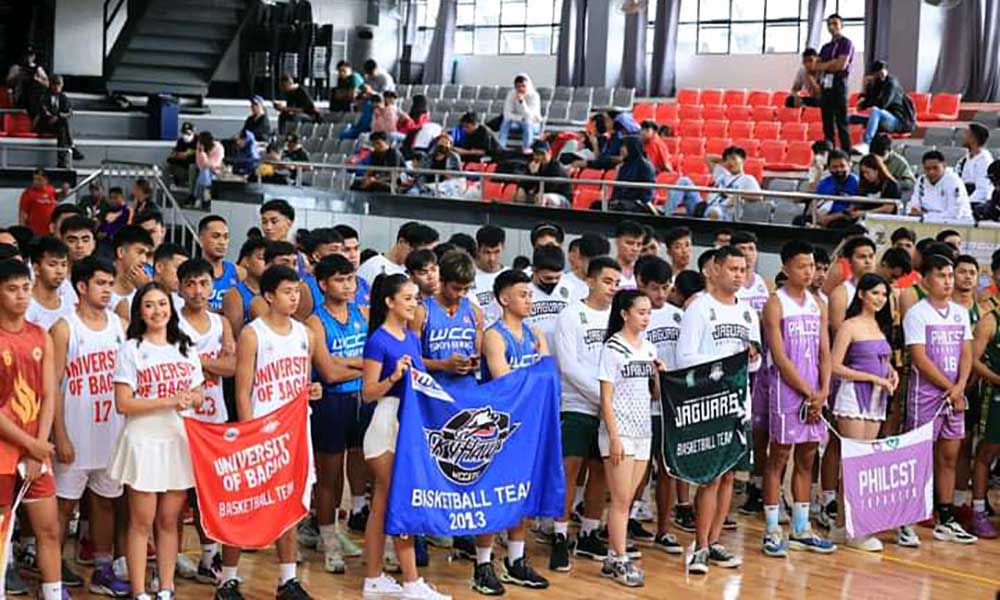 Four teams join Baguio inter-collegiate basketball tourney
FOUR collegiate teams from Pangasinan joined eight from the Baguio City and Benguet Educational Athletic League in the first season of Z League Intercollege invitational that reeled off since July 29 at the University of Baguio Gymnasium.
The invitational is headed by its commissioner, Daniel Soria and Z League founder, Hazen Humilde,
The teams from Pangasinan are Dagupan City's University of Luzon and Lyceum Northwestern University; Calasiao's Philippine College of Science and Technology, and Binalonan's WCC Aeronautical and Technological College.
Baguio-Benguet Educational Athletic Leagues are composed of the host team, University of Baguio, University of Cordilleras, Saint Louis University, Philippine Military Academy, Baguio Central University, Baguio College of Technology, Benguet Schools of Cordillera Career Development College and Benguet State University.
During the game opener, the UL Golden Tigers mauled SLU Navigators, 80-66.
The Z league will serve as the prelude for the resumption of the BBEAL which was discontinued since 2020 when Baguio and entire Luzon were declared under lockdown due to the pandemic.
"This is just the beginning of the bigger future of these players, we are helping the young talents to develop", Humilde remarked after the opening tip-off.
He also encouraged the players to showcase their skills and underscore the importance of discipline and attitude in the basketball competition.
According to him, this will be the cornerstone of the Z League committee in the selection of representatives to the Maharlika Pilipinas Basketball League (MPBL) for the young athletes aspiring to become professional basketball players.
MPBL invited the league to participate in its tournament. (Kim Gealogo, sports correspondent)
Share your Comments or Reactions
comments
Powered by Facebook Comments