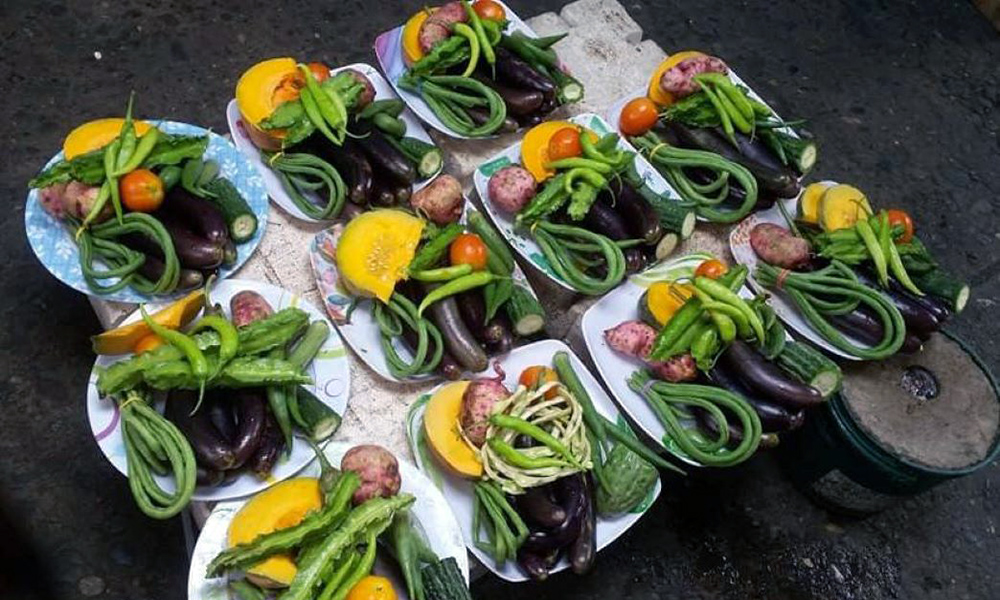 The five to six o'clock habit

By Rex Catubig
IT'S where everything merges and converges: the Grand Central of street food, produce, and a motley assortment of goods and merchandise. And at five o'clock in the afternoon, Galvan street flanked by the old MacAdore and Malimgas market, becomes a veritable market goers' convention hub — where folks from all walks of life gravitate, and become one classless aggrupation of "madlang pipol" as they wind up their daily grind. It's where the lady office employee with the fake Louis Vuitton purse rub elbows with Nana Juling with the eco-friendly bag as each reaches out for tomatoes. And where the "pigar-pigar" pop ups blur and democratize dining and demographics, seating the newly salaried job order employees with the wannabe honchos of offices around the area.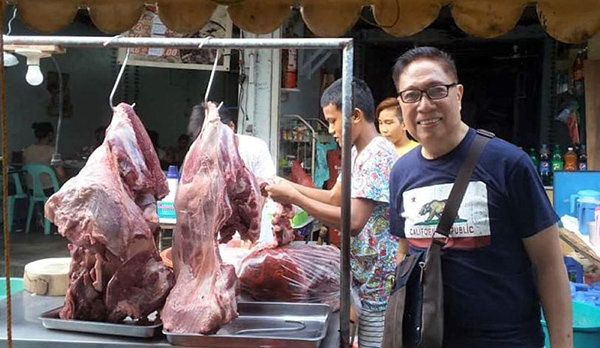 It's one al fresco bustling supermarket and lively restaurant row devoid of discrimination and eww attitude.  And most importantly, where price is right– and righter still with a little haggling. While it is crowded and you run the risk of getting sideswiped by the parade of jeepneys plying the route, it's actually worth the "buwis buhay" as it is budget-friendly and geared to the dire need to save not just pennies but time.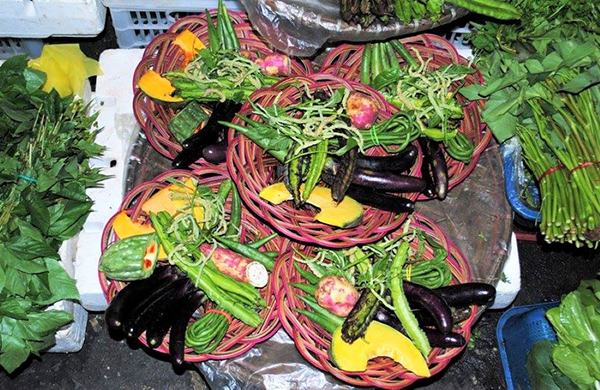 One can buy an instagrammable "Pakbet" portion complete with partner veggies for P20. I bought julienned lumpia mix with "extra" mongo sprouts for P30; though lumpia wrappers are sold separately. There's also crinkle-cut chayote and carrots meticulously prepared.  With food processor not yet a member of the kitchen appliance family, this is marketing manna.
For a grumbling tummy calmer that's healthier than instant noodles, there is a pancit miki package that comes complete with assorted veggie ingredients. Shrimp or pork pieces "sahog", however, are not included but one can always opt for fish balls that are sold alongside. And for that addictive umami flavor, Magic Sarap packets are ubiquitous, peeking out of corners and stall crevices. And if suddenly, the craving for Bicol Express, Chicken curry, or guinatan whatever hits you, you need not agonize over shelling a coconut. With P30, you can have a coconut grated and creamed sooner than you can sing Harry Belafonte's:
"Coconut woman is calling out…
I ask her what was the mystery
She say coconut water and rice curry!"
On top of all these, I am drawn by the personal interaction that naturally flows when buying from street vendors. It negates Alvin Toffler's theorem of modular relationship which translates into our "gamitin mo ako" syndrome. In fact it opens and nurtures new avenues of friendship.
There is this girl, one of twins, I buy purple and sweet onions from. The first time, she was such a sourpuss that I had to coax her to smile so she could attract buyers and sell more. She did, but petulantly. Then one afternoon, a smiling lass caught my eye. It's the "sungit" girl and she smiled sweetly as she spotted me from a distance. It's a refreshing sight that brings a soothing feeling amid the heat and heap of humanity.
I felt I bonded with her. And at the magical instance when buyer and seller are united and connected in the altar of food and produce, the chaotic market becomes a glorious temple of living miracle—heralded by the tolling bells of the six o'clock Angelus.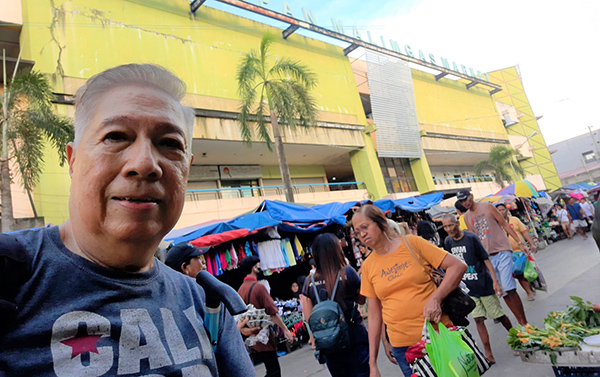 Share your Comments or Reactions
comments
Powered by Facebook Comments