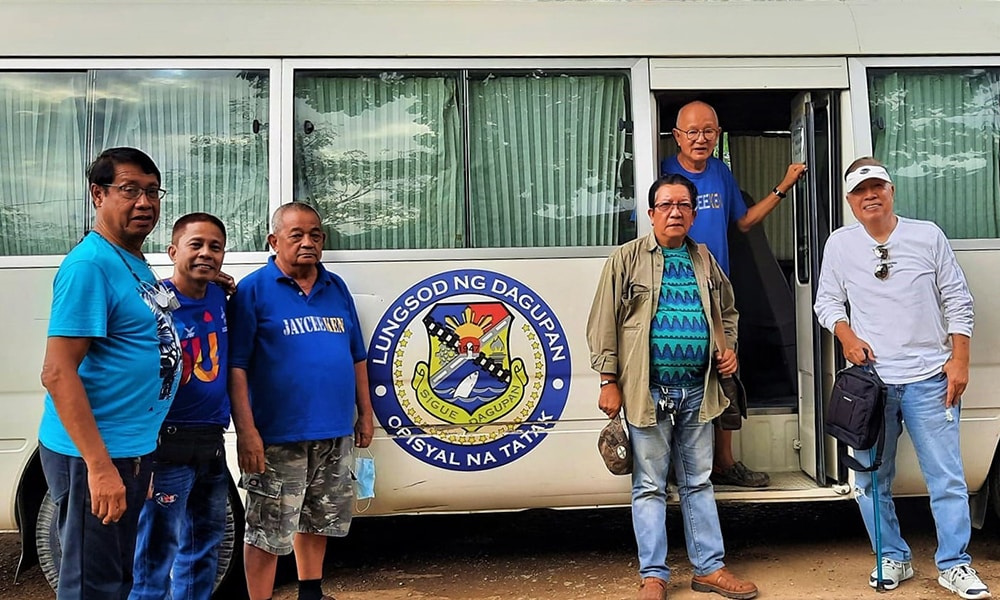 No to sunset on the hills of Mapita

By Rex Catubig
THE out-of-town excursions of the Jayceekens prior to the pandemic, had always been a box office favorite among the footloose and fancy-free seniors. But two Covid years after, and many aborted trips of sighs spread across, you'd bet the City shuttle bus would be on SRO capacity. That everyone would be excited to resume gallivanting, and paint the countryside green.  But despite earlier confirmations, only six of us made it: three retired repatriates and three once-upon-a-time boys next door.
So, the intended fellowship cum planning session became more of an unlikely spiritual retreat. Not for want of fun-demonium and boisterous laughter heard over the hills of Mapita, Aguilar. And despite the aphrodisiac servings of exotic dishes like igat and bayawak, downed with the omnipresent beer, that are guaranteed to trigger adrenaline rush.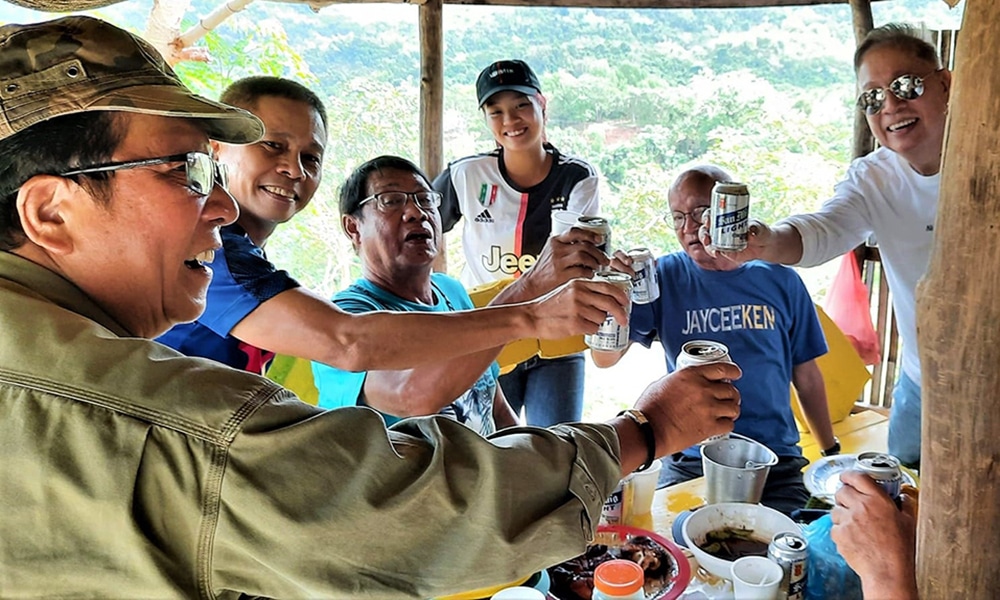 But as if preordained, midway through the "afternoon of a faun", regardless the flamboyant flashback of juvenile flirtations, the mood took a downturn. The talk turned serious and the conversation shifted to a kind of deep intimate sharing, a spiritual strip-tease of sorts: Reversal of fortune, life-changing divorce, the death of an espouse, guilt and depression–were the soul searching and self-searing revelations laid out unabashedly. As if these were sacrificial offerings on the round wood picnic table proffered to the heavens for atonement and resolution.
Each was forthcoming with his personal struggles and ways of coping—like in the game where one takes off his clothes one layer at a time. And here, you see the maturity and wisdom beyond years of the oftentimes rowdy, devil-may-care Jayceekens. The wealth of experience they have accumulated through years of living happily and dangerously.
Then as we prepared to pay our bill, Gotterdammerung descended on us, as Asterio Fernandez made a big deal and big noise about the denial of the senior discount, Botong Aguinaldo casually remarked to diffuse the tension, "You should see the sunset here, marakep". To which Dr. Conrad Pidlaoan curtly replied as if piqued, "Never mind the sunset, agmo la pinunuyan tan".
Instinctively, I understood what he meant. And I was struck by its candid connotation. It was time for a reality check.
We, the Jayceekens, though in the twilight of our lives, would much prefer to watch the sun rise as we awake each day to glorious sunshine. We are hardy souls, with creaking, rickety bodies and failing minds a given. Yet, unlike in the ending of old Hollywood movies, we choose not to be ready yet, to capitulate so easily, and poignantly, quietly limp then simply fade into the sunset yonder, with the sound of music.
The hills of Mapita are alive. And so are we absolutely. But we can skip the sunset for now. And just dream with certainty that "the sun will come out tomorrow".
Share your Comments or Reactions
comments
Powered by Facebook Comments