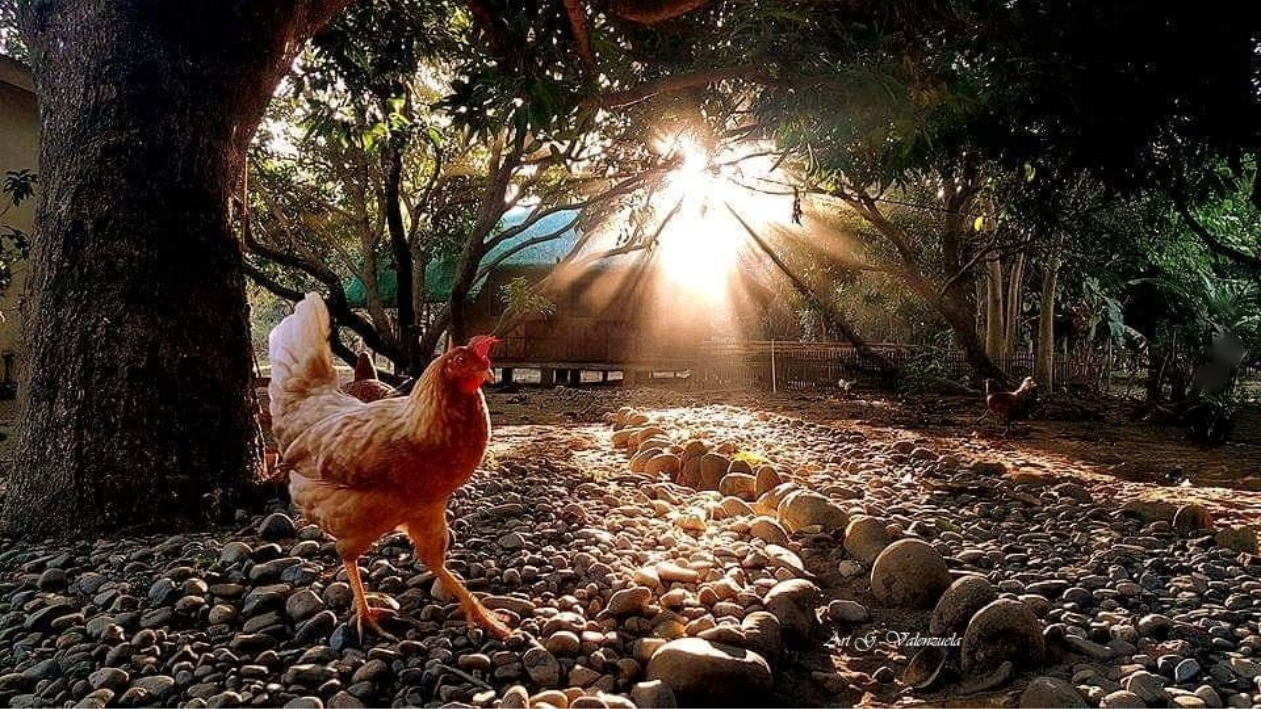 A PHOTO ALBUM OF "PROMDI" LANDSCAPES
Photos and short narrative by Art G. Valenzuela
I would consider myself as one lucky guy as I am both a city boy and a "promdi" who has access to both city life (as in Dagupan City and Metro Manila) and rural-provincial life. Every week – coming from either Dagupan City or Quezon City — I come to this little paradise of mine, a small farm, somewhere in Mangatarem in Pangasinan. And each time that I do, I tug along my camera as there are many interesting things to capture along the way and at the farm itself which not too many Filipinos see happening in everyday life.
For example, I was able to capture that rare moment when the sun was breaking through a crown of mango leaves amidst the smoke of burning leaves and grass, and how I love the scent of burning leaves and grass. Also take note of that mother hen which slowly walked into my camera frame as the sun was rising. I was also able to capture feeding time for the chicken and the "wild" pigs as you can see in the photos. Also among these captures is a rare photo of bamboo shoots commonly called "labong" in their early stage of growth.
Elsewhere are photos that you might simply find as worth viewing as they depict provincial life and settings in varying colors and appearances.
Share your Comments or Reactions
comments
Powered by Facebook Comments