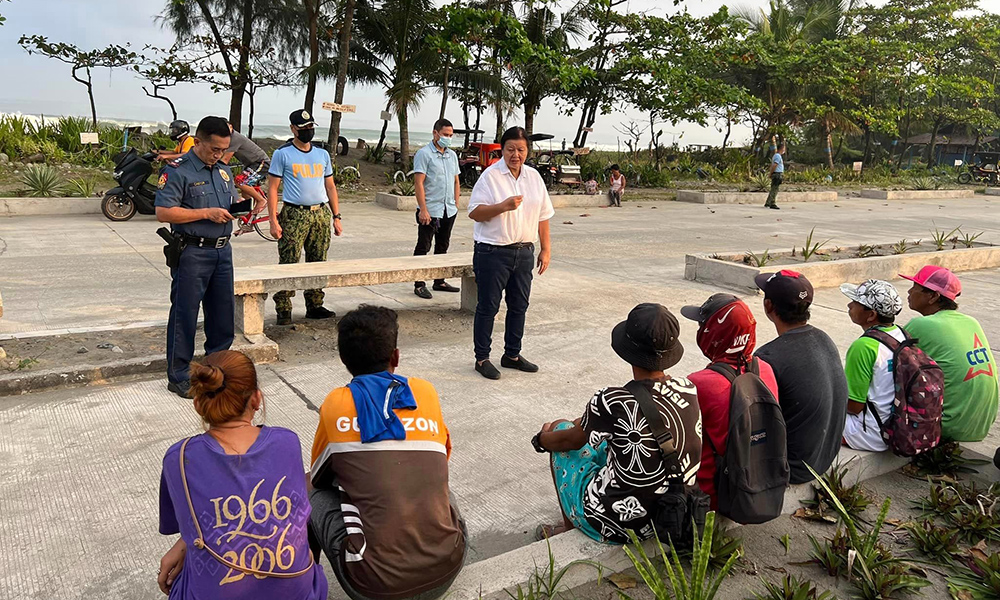 Children of scavengers banned from entering dumpsite
AFTER the launching of the rehabilitation of the 60-year-old dumpsite in Bonuan district,
Mayor Belen Fernandez, accompanied by P/LtCol. Vicente Castor Jr., Dagupan OIC police chief and PNP Maritime Group Chief P/Major Denny Torres, met with known scavengers in the dumpsite to warn them of the policy prohibiting their children from entering the area to help in scavenging.
"Dapat nasa schools or bahay sila," she told the parents.
In lieu of making their children help them scavenge in the area during the rehab period, the mayor said the scavengers residing in the city will be given priority to be given jobs during the rehab period.

City farmers get free palay seeds
MAYOR Belen Fernandez led the distribution of 110 bags of hybrid seeds and 20 bags of certified seeds to 133 rice farmers from the Department of Agriculture's Rice Resiliency Project held at the city plaza recently to help sustain rice production in the city.
The farmer-beneficiaries from Barangays Bonuan Boquig, Malued, Mangin at Salisay are listed in the Registry System for Basic Sectors in Agriculture.
OIC City Agriculturist Patrick Dizon said the allocation was based on the farmland being tilled by the farmer-beneficiary.

Senior citizens receives their 4th Quarter social pension
THE distribution of the 4th Quarter Social Pension (SOCPEN) Payout due the senior citizens in the city at the city astrodome became a happy occasion among the city's elderlies attended by Mayor Belen  Fernandez.
The distribution of the P1,500 quarterly SOCPEN from the Department of Social Welfare and Development Office to the first batch  with the help of the Office of Senior Citizens Affairs (OSCA) headed by Zenaida Sinlao and City Social Welfare and Development Office,  was attended by senior citizens in Barangays Herrero-Perez, Carael, Bolosan, Lomboy, Barangay IV and Mangin.
The mayor took the occasion to remind the seniors to get their Covid-19 booster and flu vaccines for their protection.
Share your Comments or Reactions
comments
Powered by Facebook Comments