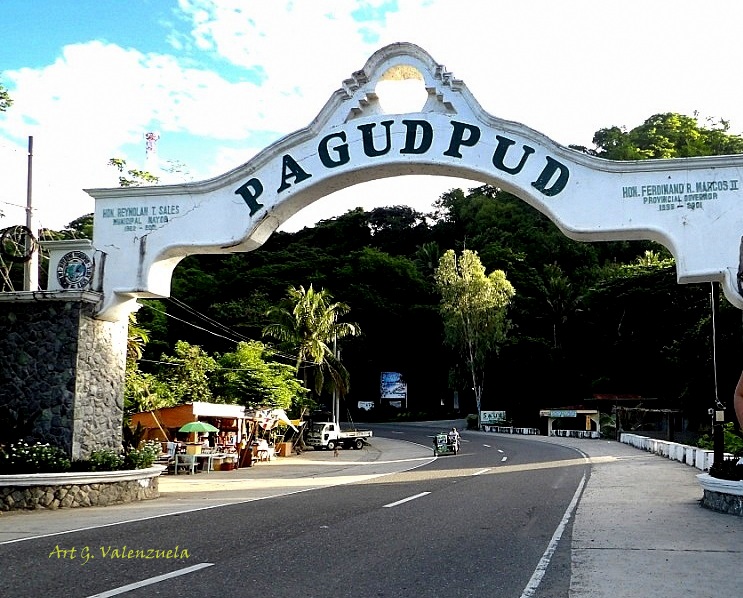 PAGUDPUD BEACH: NO. 1 MOST BEAUTIFUL IN THE WORLD
Photos and short story by Art Valenzuela (Exclusive to the Sunday Punch)
Whenever I think of taking a long vacation, "away from it all," there is one place that always comes to my mind as it weaves back pleasant memories of the past — Pagudpud in Ilocos Norte. It is not only for sentimental reasons that I think of this exotic place (my grandfather's roots are from Pagudpud and Paoay in Ilocos Norte, before he migrated to Pangasinan in 1900) but also for its sheer naked beauty which is without too much of commercialism. There are scores and scores of first-class and economy-class resorts that dot the beach line located at the northernmost tip of Luzon Island. One attraction that never fails to be included in my itinerary is the Patapat Bridge, the longest one in this part of the country, from where we cross over to the boundary going to Cagayan province where we usually take a quick lunch at Sta. Praxedes.
In Paugupud, my favorite place is at Barangay Caparispisan for privacy, or at the Blue Lagoon. Recently, an internationally renowned travel magazine tagged Saud Beach (in Barangay Saud) as among the most beautiful in the world with its "white sand" and "clear-as-glass water." The Pagudpud beach was first on the list published by New York-based Travel + Leisure magazine as among the 25 "Most Beautiful Beaches in the World." Read more…
If you are thinking of getting away from it all, you better start saving some money now and prepare your gears for that long vacation in December. Where else, but up North.
Share your Comments or Reactions
comments
Powered by Facebook Comments