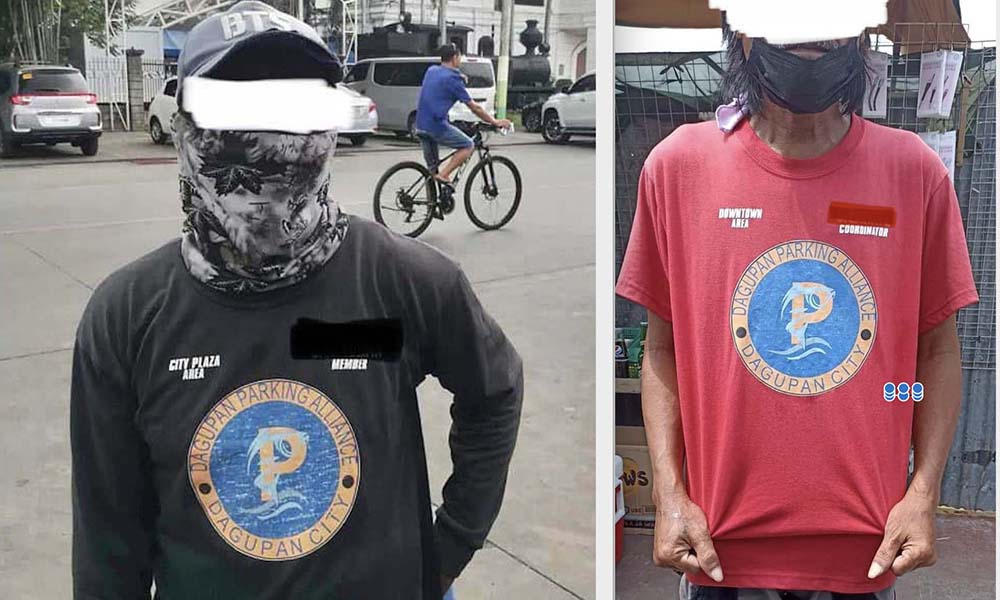 Police, POSO stop parking fee racket in Dagupan
THE collection of illegal parking fees by unauthorized group of persons along all principal streets of Dagupan City without any ordinance passed by the Sangguniang Panlungsod (SP) was stopped on Thursday by the Dagupan City Police and the Public Order and Safety Office (POSO) on order of Mayor Belen Fernandez.
Policemen led by P/Lt. Colonel Romil Avenido and POSO Chief Arvin Decano personally told the parking attendants, some of them, wearing shirts with the official logo of the Dagupan City government numbering 40, more or less, were warned to stop their illegal collection of parking fees or face charges.
The collection of illegal parking fees had started way back during the Lim administration. But the illegal collection continued even after Mayor Fernandez already assumed her post.
There were 18 parking attendants accosted by the police and POSO along A.B. Fernandez Avenue and 23 at the fish port area.
Those accosted were working with the Dagupan Parking Alliance based on their uniforms.
Fernandez further ordered the police and the POSO to keep a close watch of the streets as the parking attendants may still persist in conducting their illegal collections at which point the arrested collectors should be promptly arrested and charged.
In a talk on Aksyon Radio Dagupan on Wednesday, Fernandez warned those behind the pay parking racket to stop their illegal operation or else they will be charged and sent to jail.
Councilor Michael Fernandez and then Councilor Luis Samson Jr. exposed the parking pay racket by certain people but when they summoned certain officials to clarify the city hall's policy before the city council, then Mayor Brian Lim prevented the officials from attending.
Mayor Fernandez ordered the police and the POSO to identify the people behind the pay parking racket and to file the proper complaints before the city prosecutor's office.
Fernandez said records showed that not a single centavo of the parking fees collected were remitted to the City Treasurer's office.
A report received by Fernandez showed the pay parking attendants were charging a minimum P40 per parking at any time of the day.
Meanwhile, Fernandez ordered POSO Chief Decano to remove double-parking vehicles on the streets obstructing the smooth flow of traffic.
At the same time, Fernandez ordered the police and the POSO to study the request of tricycle and jeepney drivers for the lifting of their two-day coding imposed by the past administration. (Leonardo Micua)
Share your Comments or Reactions
comments
Powered by Facebook Comments