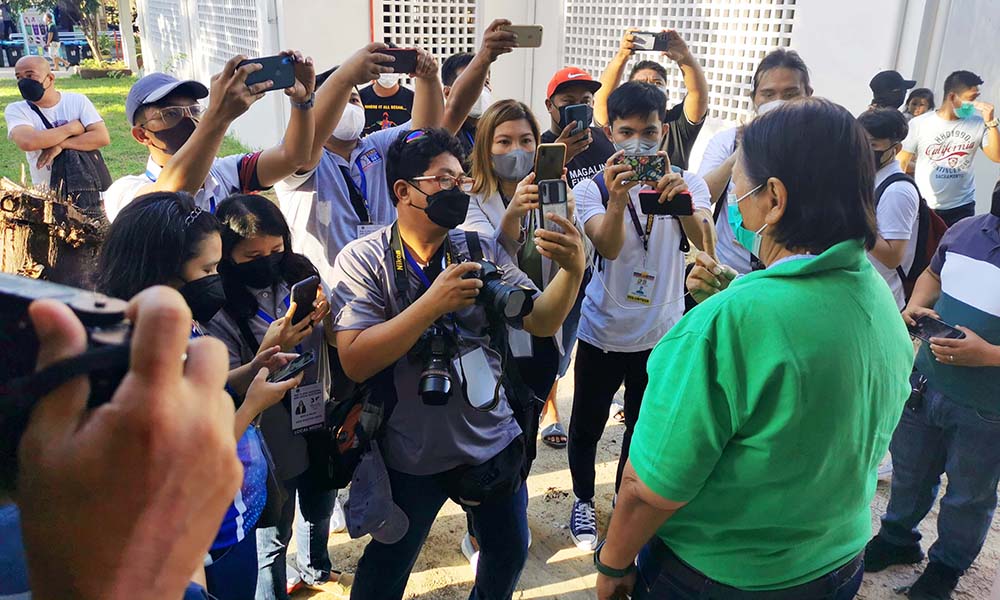 Belen to open CHO 24/7, prioritizes health of Dagupeños
Incoming Mayor Fernandez fields questions from reporters.
VOWING to protect the health of Dagupenos, especially the poor, incoming Mayor Belen Fernandez assured that City Health Office will be open 24/7 when she takes over the reins of the city government on July 1 this year.
In a talk to newsmen over K-17 Kabaleyan Channel, Fernandez said she would like the CHO to open its services to all Dagupenos, especially those with health issues, any time of the day and night.
She said she will also restore Dr. Ophelia Rivera to her old post as city health officer after she was unseated and designated by outgoing Mayor Brian Lim as COVID-19 focal person in Dagupan.
Fernandez assured her constituents that the CHO will have adequate supply of medicines that indigents and senior citizens can avail of for free upon learning that no free medicines were made available for the poor during the Lim administration.
Fernandez also assured that the health insurance of indigent senior citizens, members of the 'barangay family' that include barangay officials, tanods, health workers, and solo parents that were denied them by the Lim administration, will be restored.
The incoming mayor said she already coordinated with Dr. Roland Mejia, chief of the Region 1 Medical Center, for the free treatment and hospitalization of indigent Dagupan citizens soon as she assumes office.
At the same time, Fernandez pledged to open the Dagupan City Diagnostic Center and Lying-in Clinic during her first days in office. The center, fully equipped with state of the art facilities, was completed during Fernandez's term was never opened and remained closed to date.
The center has additional birthing facilities for pregnant mothers, she added.
She said the center was intended to give free diagnostic tests to indigents and senior citizens of Dagupan to save them the costs of being treated at private hospitals and clinic.
The failure of the Lim administration to open and operate the Dagupan City Diagnostic Center and Lying-in Clinic was among the reasons why Mayor Lim was sued before the Ombudsman. (Leonardo Micua) 
Share your Comments or Reactions
comments
Powered by Facebook Comments