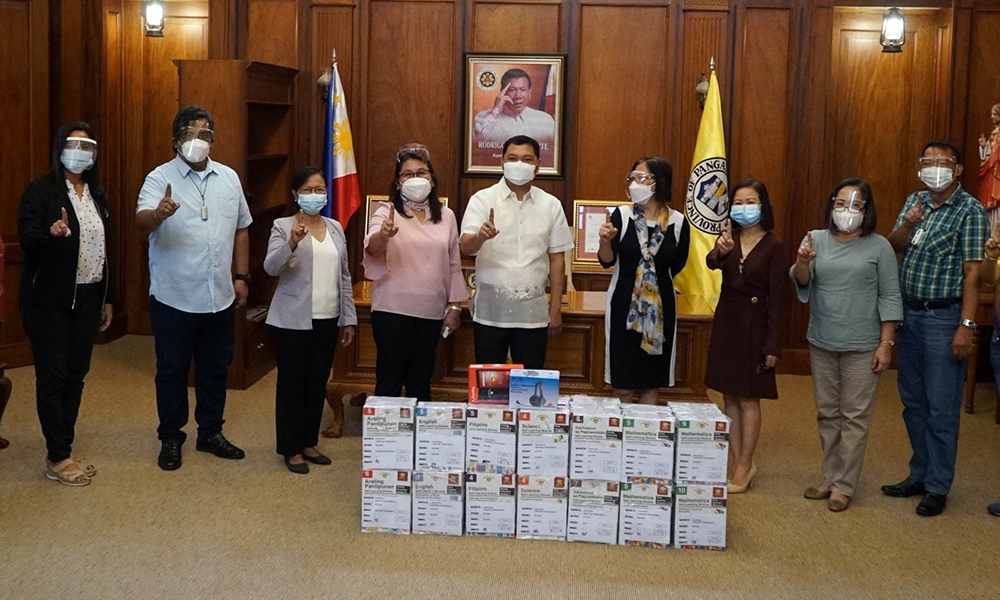 Prov'l Gov't donates Self-Learning Modules and Speech Laboratory Equipment to young learners
CAPITOL NEWS
THE Provincial Government of Pangasinan under the leadership of Governor Amado I. Espino III donated more than 285,000 copies of Self-Learning Modules (SLMs) to Pangasinan I and II Schools Divisions Office; and Speech Laboratory Equipment (SLEs) three-Schools Division Office (SDO) on September 8.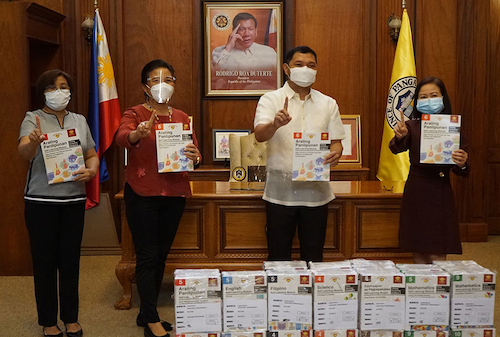 The said program aims to support the learning needs of the young learners in the province. Pangasinan I OIC Schools Division Superintendent (SDS) Ely S. Ubaldo and Pangasinan II SDS Danilo Sison represented by Assistant SDS Arlene Casipit expressed their gratitude and appreciation to the provincial government for the help and support in the education sector.
"On behalf of the SDO Pangasinan I, maraming-maraming salamat po Gov. Pogi sa suporta at pagmamahal na lagi po ninyong ipinararamdaman sa aming lahat lalong lalo na sa sektor ng edukasyon. God bless po," Dr. Ubaldo said. "Maraming salamat po Gov Espino sa suportang ibinigay po ninyo sa aming lahat lalo na po sa mga batang mag-aaral dito sa amin", said ASDS Casipit.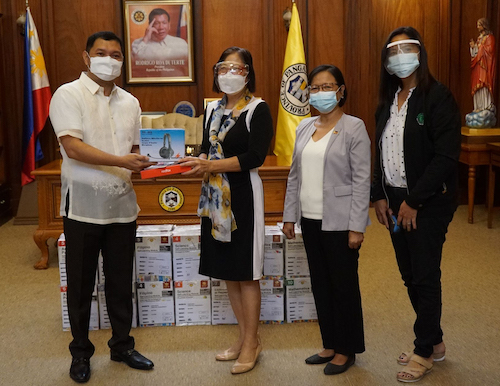 Before the actual turn-over ceremonies to Pangasinan I in Lingayen and Pangasinan II in Binalonan, Governor Espino led the ceremonial turn-over at the Office of the Governor on the same day.
A day after the turn-over ceremonies, the Provincial Government brought the SLMs to the different municipalities allocated in Western Pangasinan, namely: Mabini, Sual, Burgos and Dasol.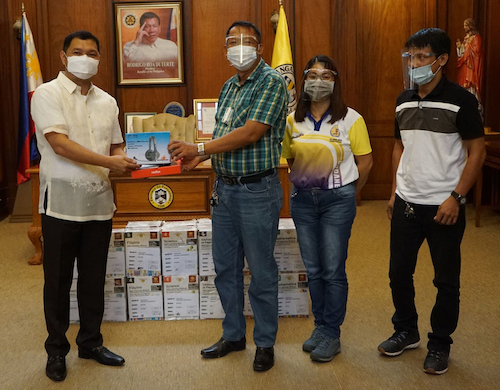 PSDS Joey Caserial and Property Custodian Maryjane Soliven, formally received the SLMs for Mabini Town and ADAS II Jennifer Garcia and Administrative Officer II Shiela Abad accepted the SLMs for Sual.
In Burgos and Dasol, the SLMs was accepted by District Supervisor Leane Boston and Eguia National High School Supply Officer Reynaldo Nifas, respectively.
On September 9, the following received SLMs from the Provincial Government: Administrative Officer II Jardine Caasi for Anda, PSDS Rosie Caasi for Bani and Agno Central School Property Custodian John Andre Laulita for Agno. Gov. Espino assure the SDOs that the Provincial Government will continue to support the education sector by providing the needs of the employees, teachers and students. /CINV and LIAP
Share your Comments or Reactions
comments
Powered by Facebook Comments