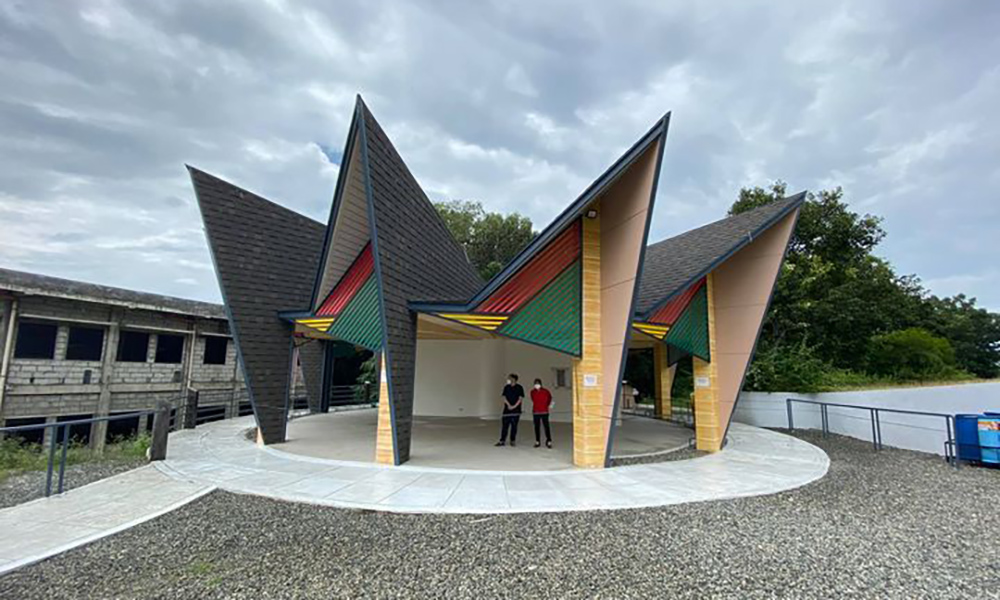 Bikers' Den featured in architecture magazine
THE growing popularity of the world-class Bikers' Den in Barangay Inmalog, San Fabian has become more evident with a feature in the BluPrint Magazine, the leading sourcebook on architecture and design in the Philippines.
The article in the magazine's June 2 issue, written by Shan Arcega, hailed the design of the Bikers' Den by Architect Jason Buensalido who was commissioned by Fourth District Rep. Christopher de Venecia to do the design of the facility.
That article said the Bikers' Den is a solid example of how highly communicative collaboration between the government and architects "can impact their communities."
It cites San Fabian town as the logical choice for the Bikers' Den because it is blessed with natural and scenic trails and helped make the facility become an attraction to bikers and  a welcome center/pit stop for the growing biking community.
The BluePrint Magazine article said the Bikers' Den came out as an "expressive structure because of the artistic and creative interventions" in the district in order to lift and propel tourism to greater heights.
As a new tourism landmark, the Bikers' Den gives San Fabian a new face and identity, a source of pride to its local residents.
The article said the sprouting restaurants, cafes and resorts in a short span around the Bikers' Den are proofs that a community project can impact on the  local economy and affect the lives of the local populace.
One of these is the farm and resort owned by the family of Dr. Milben Malbog that opened recently whose opening ceremony was attended by Congressman De Venecia, Mayor Constante Agbayani, Liga ng mga Barangay president Hercules and Barangay Chairman Jacobo Disu .
Congressman De Venecia said the new resort is a former plantation area that inspired the passion of raising plants indoors and in gardens with the emergence of a sector now commonly known as "plantitos" and " plantitas". (Leonardo Micua)
Share your Comments or Reactions
comments
Powered by Facebook Comments