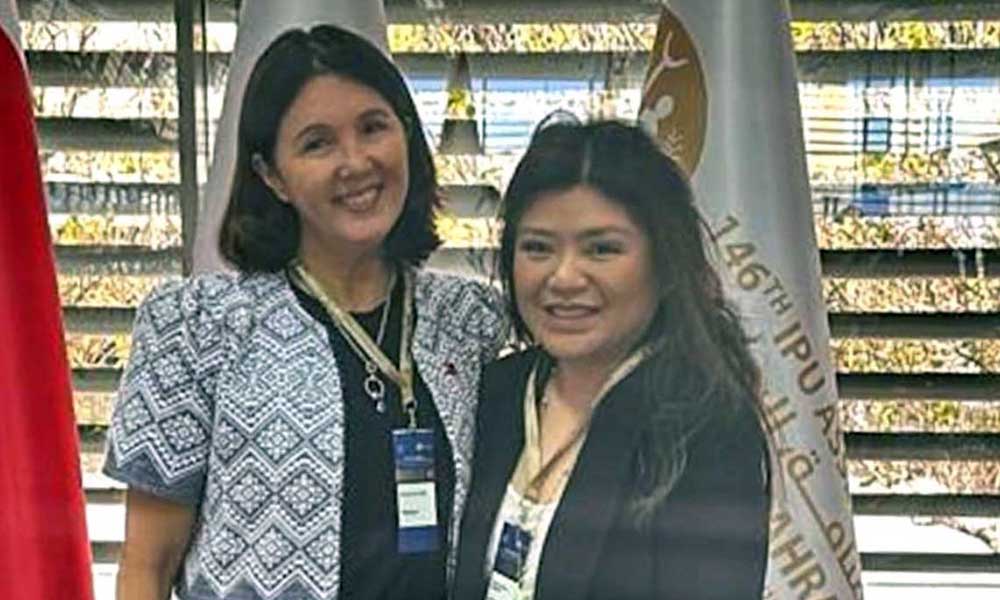 Rachel Arenas, Pia Cayetano elected to key IPU panels
TIMELY RECOGNITION OF FILIPINAS
THIS March marked a women's month milestone for the Philippines as two Filipina lawmakers, Pangasinan Third District Rep. Rachel Arenas and Sen. Pia Cayetano were elected to key Inter-Parliamentary Union (IPU) panels.
In her Facebook post, Arenas said, "It is a great victory for the Philippines and to every Filipina for the recognition and my election, together with Senator Pia Cayetano as members of standing committees to the 146th Inter-Parliamentary Union, Manama, Bahrain."
She added that this is a proof that their capabilities and quality service in and out of the country is recognized. "There is no limit as to what we, Filipinas can achieve," she added.
Cayetano was elected by fellow Members of Parliament to occupy a seat in the IPU's Standing Committee on UN Affairs representing the Asia-Pacific Group (APG) while Arenas was voted to the IPU's Standing Committee on Sustainable Development.
Cayetano, who also heads the Philippine Senate delegation to the 146th IPU Assembly in Manama, Bahrain, said,  "The unprecedented election of two Filipinas to key IPU committees signals a vote of confidence in the leadership skills, not just of Filipinos, but of women as well, as the feat coincided with our celebration of Women's Month ." (Eva Visperas)
Share your Comments or Reactions
comments
Powered by Facebook Comments