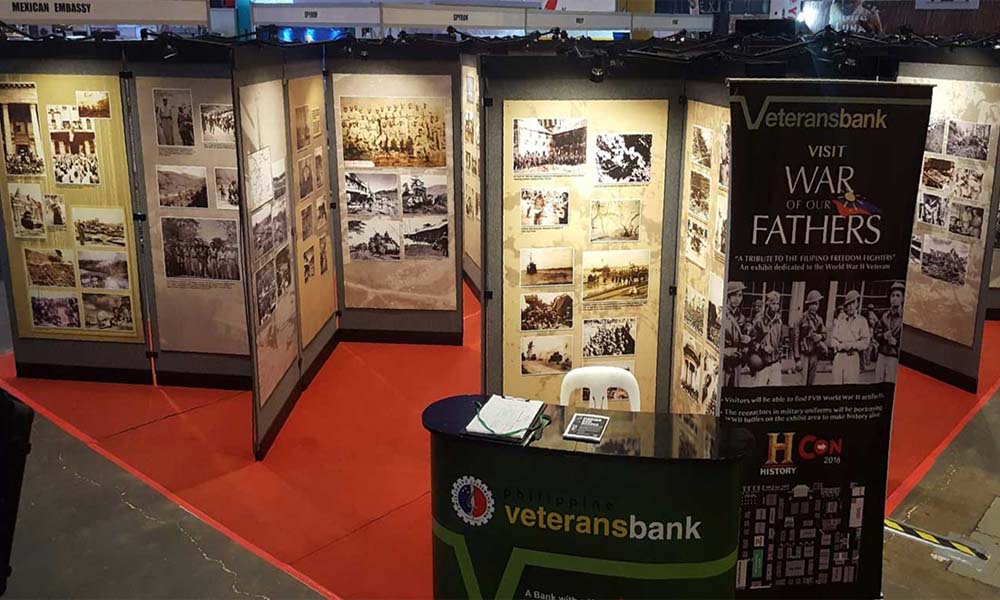 PVB Joins 78th Commemoration of Lingayen Gulf Landings
PHILIPPINE Veterans Bank (PVB) joins the Pangasinan provincial government in commemorating the 78th Anniversary of the Lingayen Gulf Landings by sharing with Pangasinenses the stories from World War II through PVB's Traveling Exhibit entitled "War of Our Fathers: A Brotherhood of Heroes".
The multi-panel exhibit, a recipient of both the prestigious Anvil and Gold Quill Awards, features photos and memorabilia about World War II in the Philippines and serves as a tribute to the bravery, patriotism, and determination of the Filipino men and women who fought and died for freedom as well those who survived one of the darkest chapters in the nation's history.
Since it was first unveiled in 2006, the PVB World War II Traveling Exhibit has been displayed in schools, malls, museums, provincial and city halls in over 40 cities and municipalities in the country as well as in the Nanjing Museum in Nanjing, China.
While the War of Our Fathers exhibit has been mounted in Pangasinan in the past, this year's traveling exhibit is fully refurbished and features new panels that highlight PVB's new charter, Republic Act 11597, a tribute to todays' modern-day Filipino heroes: the post-World War II and retirees of the Armed Forces of the Philippines.
One panel, A Brotherhood of Heroes, advocates that the country's modern-day veterans share common values with WWII veterans – that of bravery, patriotism, and determination; hence, a sense of brotherhood and camaraderie despite the decades that separate both groups of heroes.
The PVB Traveling Exhibit will be officially launched on January 9, 2023 and will be on display at the Pangasinan Training and Development Center I until January 14, 2023.  PVB President and COO Renato A. Claravall will lead the PVB delegation. Governor Ramon V. Guico III along with other officials from the provincial government, will join Defense Undersecretary Reynaldo B. Mapagu, Administrator of Philippine Veterans Affairs Office, in opening the exhibit.
The Traveling Exhibit at the PTDC I is open to the public for free from 9:00 to 5:00 p.m., Mondays to Fridays.
Share your Comments or Reactions
comments
Powered by Facebook Comments