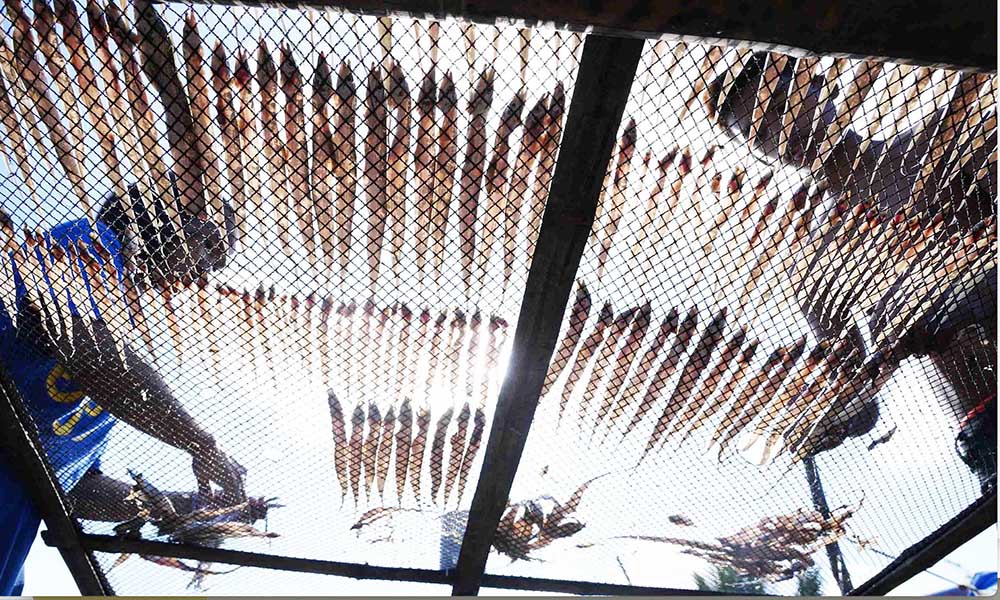 Ray Zambrano's entry wins in ExplorePD4 photo contest
SUNDAY Punch's lensman Ray Zambrano clinched first place in the first-ever ExplorePD4 photo contest sponsored by Fourth District Rep. Christopher de Venecia.
"In 1st place, Ray Zambrano's multi-layered and visionary capture of swordfish or "pingka" roasting under the glare of the majestic sun. Pingka is a famous delicacy found in the 4th District of Pangasinan and is a favorite afternoon snack and pasalubong of many, "read a message from the Facebook page Explore PD4 citing Zambrano's winning entry.
Zambrano, a retired employee of the Region 1 Medical Center in Dagupan, is also a photo journalist of the Philippine Daily Inquirer.
The photo entries were taken in Dagupan, San Fabian, Mangaldan, San Jacinto and Manaoag.
The contest ended on Dec. 24 and winners were announced on Dec. 26.
Zambrano won P10,000 while the runners-up Oliver Barcellano received P5,000 for second place; Bernie Vicente P3,000 for third place and P1,000 each for the third and fourth places won by Nico Ortigoza and Jason Soy, respectively.
De Venecia enlisted the help of some of his friends in the creative industries to form the judges' panel.
All the submitted entries will be used to help promote Fourth District to stimulate its local economy through vibrant tourism. (Eva Visperas)
Share your Comments or Reactions
comments
Powered by Facebook Comments