Nursing board topnotcher gets P200,000 cash incentive
A board topnotcher from the Urdaneta City University (UCU) in Pangasinan received P200,000 cash incentive for bringing honor to the local government that runs the school in the recent Nursing Licensure Examination and the city as well.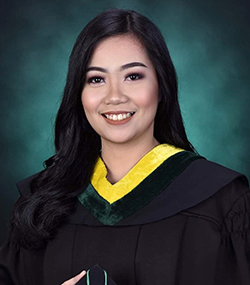 Micah Junabel Ventanilla, 26, from nearby Pozorrubio town, said in an interview last Thursday that she did not expect the cash bonanza, more so for being a board topnotcher.
She said she cried when she found out she was one of the topnotchers.
Ventanilla scored an 88.40 percent rating and led the 48 new-registered UCU nurses, enabling a 70 percent institutional passing rate over 64.65 per cent national rating.
Urdaneta City Mayor Julio Parayno III, chairman of the UCU Board of Regents, led the awarding of the cash gift with the university officials at the City Hall last November 9.
Ventanilla said she will save part of her incentive for future use and would spend the rest for the family expenses and for their church's tithe. She has a six-year-old son and her partner supported her review by taking care of their son during the day.
She said she's been facing a lot of challenges in her personal life, especially that she already has a son at this stage. She was taking Dentistry course to be like her mother but she  shifted to Nursing on her third year when she passed away and her aunts helped her finish the course.
Ventanilla's dad is a church worker while her elder sister is also a nurse in the Middle East who also helped her in her school needs.
Her advice to students similarly situated, "If you are going through something, don't let it stop you. Just go on. Chase your dream and make it come true. Always seek God's guidance,"
Ventanilla started working as a nurse at the Pozorrubio Community Hospital two months ago. (Eva Visperas)
Share your Comments or Reactions
comments
Powered by Facebook Comments