The lesson of White Flower

By Rex Catubig   
YEARS ago we had lunch at the Dulag, Binmaley bucolic church grounds as our high school classmate, Fr Jon Songcuan, was assigned there. After eating, Fr Jon toured us around. As we walked past the circular-domed chapel, having some discussion about the state of the world, Camilo Abalos stopped dead on his track, pointed at the plants along the perimeter, and reflected "At some point, we must stop, forget what's going on, just look around the natural surroundings, and smell the flowers".
He has always been the class paradox: he is a practical, down-to-earth fellow yet he is also a romantic. One time, he invited us over to have dinner at sunset by the beach. When we arrived at his house, he ushered us into the dining room whose table was obviously prepared for a meal.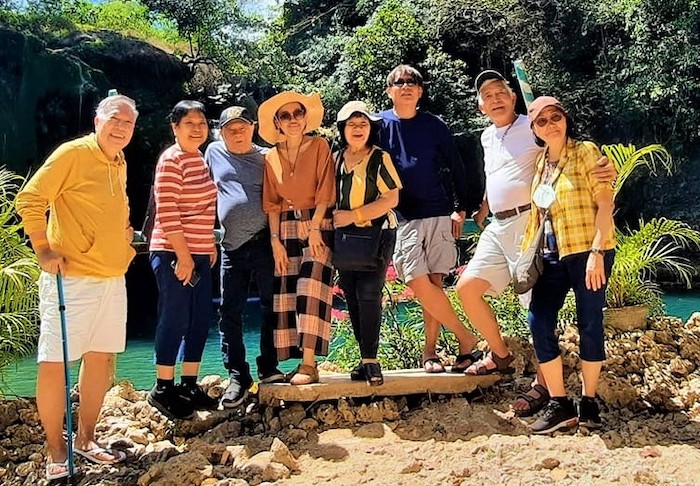 "I thought we were going to eat at the beach and watch the sunset", I remarked incredulously.
He pointed at a painting on the wall, and casually said, "There's your sunset".
We were caught off guard. We took things literally. So we just had to imagine the moment and had a good laugh.
Since then, that has always been the raison d'etre for our get-togethers and trips along paths less trodden. It's always an occasion to break through the doldrums of life and in our retirement years, re-experience the flights of fancy and wonders of youth.
Even for short moments, getting together gives us time to pause, the chance to reconnect with one another and rediscover our old silly selves, laugh at our follies and frivolities, and break bread to revalidate and rededicate our friendship.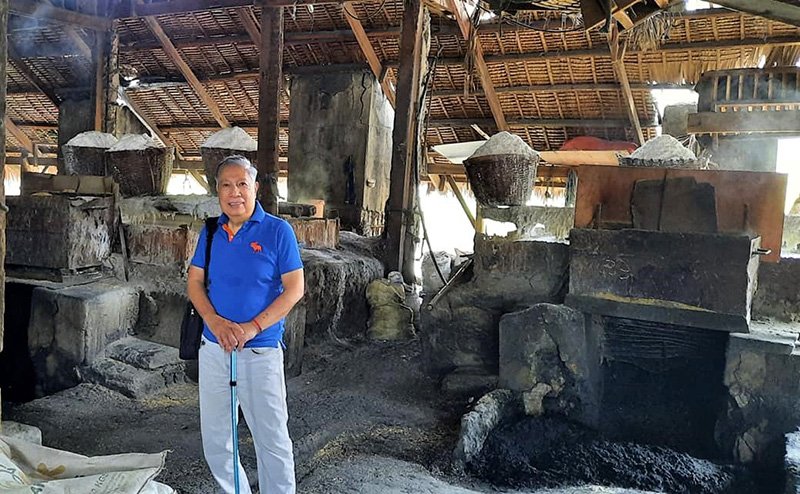 It's that way again when Camilo and wife Tess were in town recently. Lilia Tuason, our class Valedictorian and unofficial vacation planner arranged an itinerary that included little known non-touristy places: Organic salt refinery; a remote organic farm owned and managed by a retired Lebanese and his chef Filipina wife.
These places were fascinating but appealed more to our idealistic pursuits. The young in us also wanted a getaway for tired souls–which brought us to the unheralded resort town of  Santa Cruz in Zambales for the Abalos clan reunion. Then off we drove to Bolinao for a two-day immersion with nature.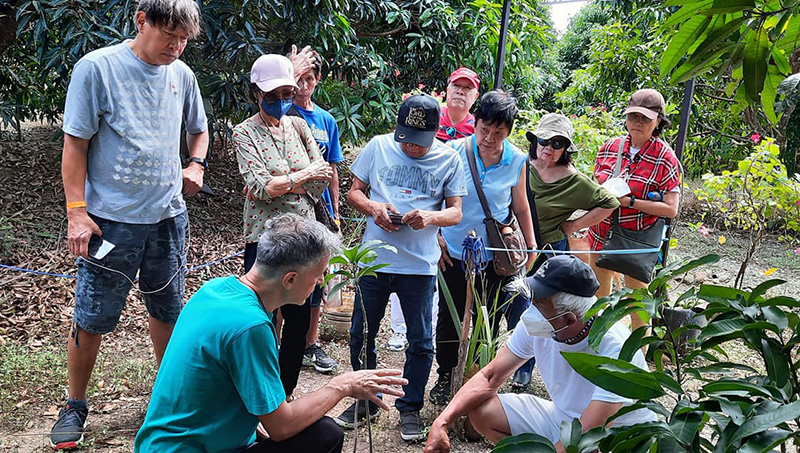 This is where our get-together assumed the proportion of an endurance test. The trip to the water falls off the Patar road was a moment of realization. I've been there several times in the past, and it's always been a breeze. This time, the concrete steps that lead to the pond, which we've climbed in the past without huffing, seem a long way down. Each step has become a gargantuan effort, especially for this osteo-arthritic twilight man—keeping in mind what my chiropractor friend advised: "Hell goes down; heaven goes up"–meaning one should step down with the bad leg, and step up with the good one.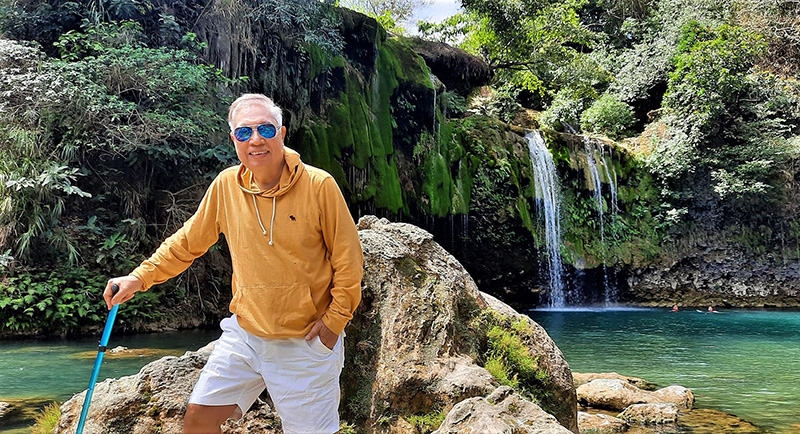 The lesson has hit home hard. One should run the course while young, pausing to stop now and then to catch your breath and smell the flowers. Because time will come when you can't smell the roses because you're aching all over.
And you reek with the scent of White Flower.
Share your Comments or Reactions
comments
Powered by Facebook Comments