Sunday Punch Women's Month exclusive
2nd of 2 parts
By Rex Catubig
MALYN Laigue Astadan was married at 16 to a boy she met at a school in neighboring Carael. But the fairy tale soon shattered. The union bore three boys and the burden of earning a living fell on her. She dove for oysters in the river and sold these around the neighborhood. Meanwhile, the jobless husband indulged in drinking and getting high on drugs. Worse, he routinely beat her up during their six years together. She suffered in silence, but secretly harbored the dream to seek her fortune abroad. One day, she left him to end the abuse and flew to Kuwait to start life over.
Feeling lonely in Kuwait, she took comfort in the world of Facebook and found love anew.  She came home after her two-year contract, and lived with her new love in Metro Manila. When she gave birth to a baby son, the dream of a good life she cherished for her growing brood was rekindled. She packed her bags and took along her partner and baby to live with her mother and her three other children in Calmay, Dagupan City. Once settled, she flew off to Qatar.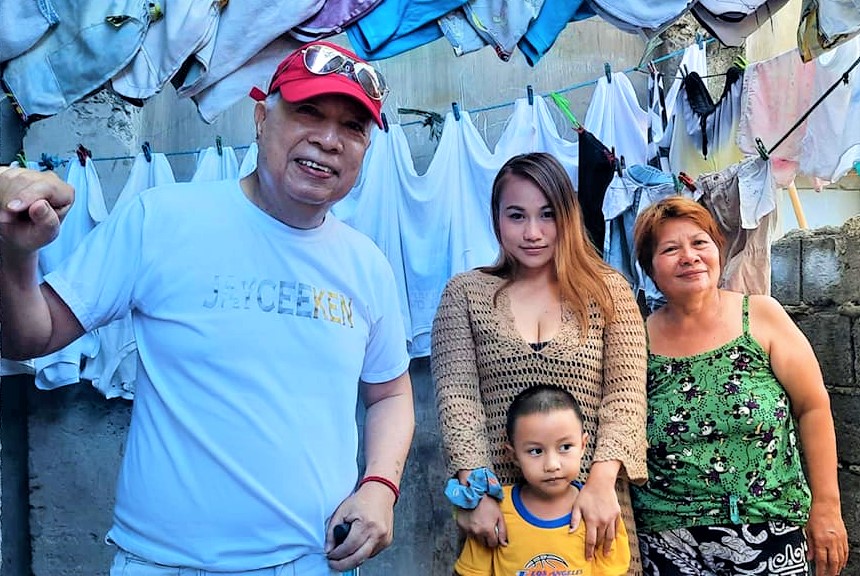 But greed and envy reared their ugly head. Despite the ample support Malyn regularly sent her partner, he was upset because he believed the mother-in-law was getting more than him. This drove him to be very angry, to the extent that he tried to forcibly evict the mother out of the house she owns. Malyn promptly kicked him out of her life.
Malyn's life had been pell-mell. Twist and turns are staples. But maybe this time, she will strike good luck in Dubai.
In Dubai, she was employed in a family of comfortable means. The husband is a policeman who is home only a couple of days a week, leaving the stay-home wife with their three boys. They live in a three- story building and Malyn was one of seven domestics who catered to their needs. A few houses away, lives the husband's mother.
In such a setting, Malyn felt secured and confident life couldn't be better. Nothing was untoward in her eight months there. The bad days were over, or so she thought. Until that fateful day, when an ice cream stick messed up her fairy tale.
The days went by swiftly following that first week of December 2022. But cooped at her agency's quarters pending the outcome of her dilemma, the days had begun to drag.
It's already February 2023, two months of nerve- wracking uncertainty. Even her appeal to POLO seemed to head nowhere.
She called home as a last resort. Her brother works in city hall and sought the help of Councilor Jigs Seen who was instrumental in the rescue of another OFW. Konsi Jigs conferred with the Mayor and went into action to facilitate Malyn's return.
Within only two weeks, at around midnight on February 17, her family left for Manila to fetch her at the airport. Malyn landed home in the wee hours of 5 in the morning. It's been a long tiresome journey for her. Kuwait, Qatar, Dubai. Now is the start of a new day. As the sun rose while they drove back, Malyn fell into a reverie—she's licking an ice cream; a rainbow appears.
Share your Comments or Reactions
comments
Powered by Facebook Comments