By Rex Catubig
(Note: Rehash of excerpt from my email to friends–Chronicle of A San Francisco Weekend–about our weekend together).
AT around five thirty, the sun's dazzle had begun to mellow and be embraced by twilight. It has been a most exhilarating afternoon thus far but it was time to move on and check out this Carquinez Bridge that has stirred our curiosity.
After a short drive, the bridge in all its panoramic magnificence unfolded into view like a painterly canvas. We had not imagined something like this existed in this neck of the woods: the massive bridge had stratospheric towers from which cascaded a necklace strand of lights. To complete the picture, a luminescent orb of a majestic moon seemed to perch so placidly on the awning of a deepening night sky.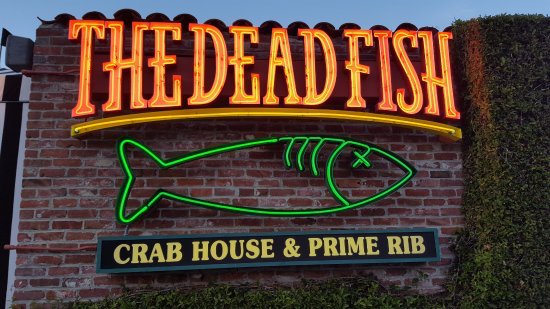 Off the bridge, down below the winding road, lay another surprise: an encampment on the river bank– a restaurant-bar obscurely named Dead Fish. Short of pinching our noses, we were ready for the stink of rotten seafood; but what greeted us instead was a veritable united nations of humanity. The place was far from dead and was bursting with energy. It was only by a thin stroke of luck (was it feng shui at work?) that we got seated at a large antique banquet adorned by the tallest candelabra–minus baroque music. Thus settled, we feasted blessedly on artichoke petals, crabcakes and baby calamare. An Irish wake was more like it.
But what was the dead fish all about? The legend goes that there was this nanna who cooked fish like no other. Once when asked what kind of fish was that she so deliciously cooked , she very nonchalantly replied "dead fish".
Just like that dead fish, our weekend could have been just another lifeless weekend. But what turned it into something special was the magic of friendship that cast a spell over its ordinariness. It was just one of those Fridays and Saturdays that abound in the sea of life, but this particular Friday and Saturday were harvested and prepared with an abundance of goodwill and affection, lovingly seasoned with humor and fun, and braised with heartfelt remembrance. It was the recipe that made the dead fish a most delectable fare.
And as our weekend drew to a close, we marveled at how the days went by so suddenly, almost like the bay wind that was blowing sharply now. I was sure there would be other days and other weekends again, but we knew more than ever, that no matter how we follow protocol and abide by the rules, how we allow the unimpeded flow of life-giving energy, how we try to stick to the song and hit the right notes, at the end of the day, we are still fair game to life's floating vagaries.
Tentatively, albeit bravely, we move on and cross our bridges, keeping our balance as we head forward pushed by a benevolent tailwind. All the while, it behooves us to look out, keep our eyes wide open, lest we miss the signals and run afoul life's constant surprises along the way–for as it dawned on us, much of us, and much of life, remains "a work- in- progress", a dead fish waiting to be cooked into a delicious recipe.
Share your Comments or Reactions
comments
Powered by Facebook Comments