By Rex Catubig 
THE past few days had us anxiously awaiting the intrusion of a dreaded typhoon while excitedly anticipating the coming of the "ber" months. Thus conflicted, I recall the dilemma I was caught in several years ago in a similar setting.
Spurred by an oncoming howler, I rushed back to Dagupan after a lunch meet up with college friends in Manila. Much to my dismay when I arrived, an ankle length flood water had already surreptitiously crept in into the living room of our family house. Sensing a worse scenario, I fled and sought shelter elsewhere.  After several rounds, I found myself held hostage by the weather gangster in a value-priced nondescript hotel room with a tiny 32-inch TV as window to the storm devastated world outside.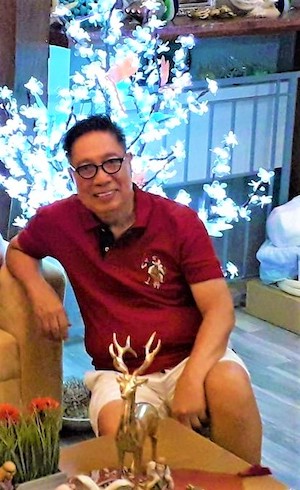 I tried to make sense of this forced retreat. But as I peeked into the ravaged landscape through the flat screen, I was greeted by the smiles of less privileged brethren who despite shivering in the cold, and having irretrievably lost the little they have, bore no trace of resentment on their pleasant faces and were even joyful and thankful–grateful they are alive.And yet, here I was pulling my hair and despairing how our family house was being battered and humbled by nature's uncompromising wrath and behest for obeisance. Learning of my predicament, a friend called to assure me. There's not much you can do now, but that house can be fixed, he said, and you are safe.
That made me take a hard look at my self-centeredness and re-examined my core values. The lesson that the menacing typhoon rammed into my jaded self was the revalidation of what is essential. It blew away my cover and stripped me down to my naked self. It made me realize that when all seems lost, what remains and what prevails is the power of faith, hope, and love. And no typhoon, however strong, can blow that into  kingdom come.
And that led me to think also of another friend, who even in the midst of chaos and calamity still manages to go about her usual business –brightening up her world of coloring books, posting Norman Rockwell vignettes of her ordinary life, fashioning her "necklockes" out of retasos and whatever odds and ends she could get hold of –and time and again, she lovingly thinks Christmas.
There's really something reassuring about Christmas. Not the spiritual transcendence that is oftentimes beyond the simple comprehension of everyday man, but the simple inexplicable joy it conjures in our hearts, the furry feeling of warmth, the festive mood it creates out of the humdrum. It has this power to uplift the spirit amid dire straits and give us reason to smile and feel wonderfully alive. It is magical—as it transforms the mundane into the fanciful, the barren into something nurturing.
Even when downtrodden, it makes us look up with amazement and follow with wondrous gaze that radiant shooting star in the East.
No song can adequately sum up the feeling. But rather instinctively, we hum along a Christmas tune.
Share your Comments or Reactions
comments
Powered by Facebook Comments