By Rex Catubig
(Note: At the height of the pandemic, this crime of passion was broadcast in the news. It was so unbelievably gruesome and shocking that it begged to be retold in a manner the untamed human heart can grasp. This is my retelling of the story–of a love gone awry).
He is your next-door neighbor, soft spoken, unassuming, a simple man who has no vices. His little world revolves around his wife and family. His love for his wife is all the treasure he has.
As a household driver to an elderly lady, he is courteous and efficient, not known to be a whiner.
Yet, appearance can be deceiving.
Deep down, a gnawing pain is slowly tearing his heart apart.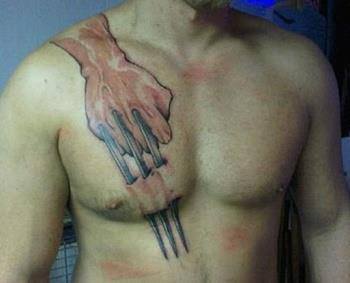 He found out something no man has to ever hear or learn: His wife is suspected and rumored to be carrying an affair–with someone he knows.
He is crushed. Suddenly, the little happy world he's built seems to fall apart. He feels helpless.
Everything now seems useless. His dream is turning into nightmare.
It is in this confused state of mind that he reported for work one day.
That day will forever turn his life upside down. And grisly end that of others.
The elderly lady he works for happens to remind him of the money he owes her and wants to collect. It was the wrong thing at the wrong time.
Her words are deafening and his head is close to bursting as he hears her talk. His heart is racing. He is raging inside and cannot seem to contain it any longer. But he remains silent.
When he left to go home–he became more conflicted, hounded by the why's and wherefores, his mind crowded with ellipsis and asterisks.
But around past midnight, all seems calm but he can't fall asleep. So he gets up and he decides to go back. Who knows what dark motive spurred him? What is apparent is he has to come face to face and grapple with his demons that won't let him rest.
Before the cock could crow in the bucolic neighborhood, the old lady's throat has been slashed, the maid stabbed, maybe even raped.
It does not end the hurt he feels. But he is driven to inflict to others the hurt that torments him no end. It is the summary of his frustrations, of his desperate need to exorcise his pain. Pain that love has inflicted on him.
As it happened, his love turns into a weapon of destruction; and, ironically, someone's gruesome death is his only redemption.
Share your Comments or Reactions
comments
Powered by Facebook Comments