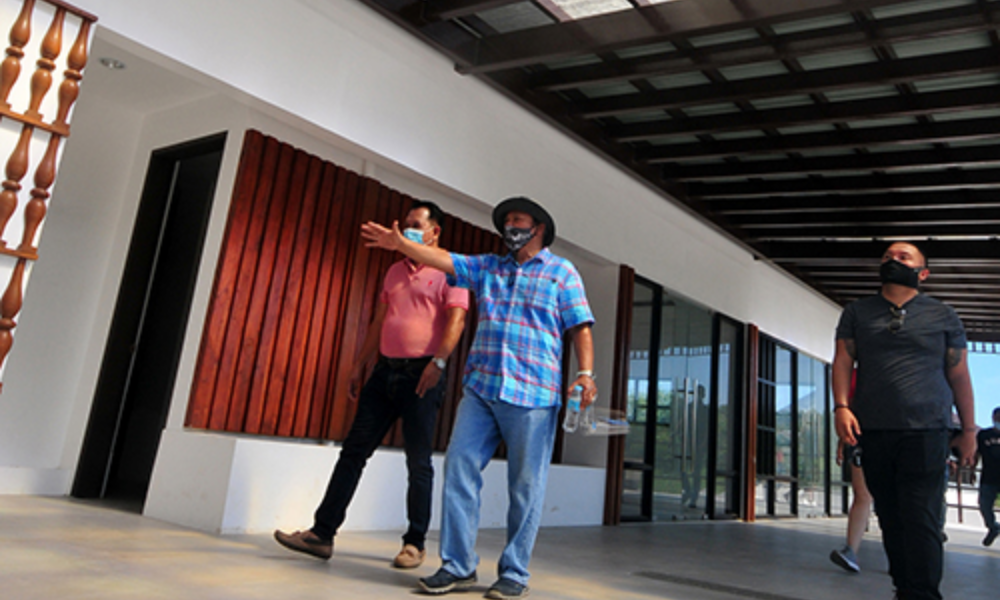 AFTER LIMAHONG CENTER

LINGAYEN Mayor Leopoldo Bataoil is planning to build a MacArthur Landing Memorial Park along the shoreline in his town, perpendicular to the Baywalk area, for historical and tourism value.
Bataoil presented to some local newsmen the 3-D animation concept of the project, saying that if it materializes, "it will generate enormous livelihood opportunity, economic opportunity and business opportunity not only for Lingayen but also for the whole province".
He said the funds will be sourced from the national, local and private citizens' or donors' funds like the American Legion of Honor whose advocacy is for the preservation of historical events through the construction of projects like this.
LINGAYEN'S NEW TOURIST DESTINATION — Lingayen Mayor Leopoldo Bataoil (center) accompanied by 2nd District Rep. Jumel Espino (right), Board Member Nestor Reyes lead the ocular inspection of the newly-constructed Limahong Channel Tourism Center (inset photo) located near the Limahong Channel to boost the town's tourism industry. (Punchphoto by Cesar Ramirez)  
He added that he has presented the idea to the Department of Tourism and the conservative estimate is around P50-milllion.
However, Bataoil said due to the pandemic, it will be very difficult to source out fund at this time.
"But I am optimistic, just like what we did with the Limahong Tourism Center… nothing is impossible, it's a matter of perseverance, right?," he said.
He said the town government had allocated initially counterpart P3-million in its 2020 budget yet but it had to be realigned because the town needed funds for COVID -19 exit.
Bataoil said he's optimistic that once the spadework has started, it will be finished in three years.
"But we can already have soft launching come Pista'y Dayat," he said. (Eva Visperas)
Share your Comments or Reactions
comments
Powered by Facebook Comments