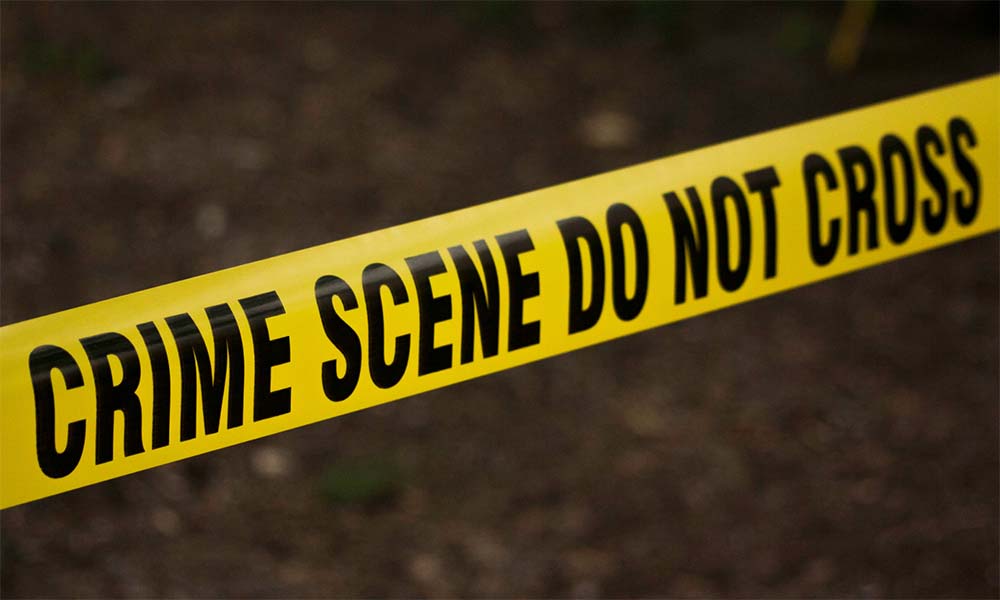 By Ahikam Pasion
Victims of separate drowning still unidentified
POLICE are still investigating the identity of a man who was found floating lifeless along Agno River in Barangay Dorongan, Mangatarem on Wednesday, January 18.
Police estimate the man to be at 5'7" in height, wearing black denim pants, and has no upper garment.
Police urged the public to proceed to their station if a relative has been missing.
A similar case is also recorded in Manaoag town, when a man was also found floating lifeless along Angalacan River in Barangay Sabang.
P/Captain Brian Julius Abellar, deputy police chief, said they received a call from a concerned citizen who saw a body, wearing a yellow polo shirt and a blue undershirt carried by the river's current, while bathing.
The victim is already in its early decomposition stage.
*          *          *          *
Man stabbed over bad glare
A 31-year-old helper sustained two stab wounds after being stabbed by a man with whom  he had a scuffle in Mangatarem town on Tuesday, January 17.
Victim Tirso Corpuz, resident of Barangay Dorongan Punta, was having a drinking spree with his friends in front of a store in Barangay Burgos, when suspect Esrael Locadong, 26, seaman, and Raymundo Locadong, 39, both residents of Barangay Linmansangan bought cigarettes.
The Locadongs returned to the store  back and confronted Corpuz, and asked why he glared at them. The shouting then turned into a scuffle. Corpuz suddenly noticed he was bleeding from his side and back, and was rushed to the hospital.
Esrael was arrested, but the weapon was nowhere to be found.
*          *          *          *
Three dead in road accident
THREE persons riding a motorcycle died after they slammed into a tree in Basista town.
Victims Ricky Seguin, 48, admin aide of RHU Basista and a resident of Barangay Palma, was riding a motorcycle along with backriders Ken Bonacruz, 19, and Marjun Bonacruz, 17, both residents of Barangay Balite Sur in San Carlos City.
Police investigations show they overtook another vehicle then lost control and crashed to an umbrella tree.
The victims sustained head injuries and were rushed to the hospital but expired.
*          *          *          *
Irrigation feud kills one
A FEUD between cousins over land irrigation led to a shooting incident in Urbiztondo town that resulted in the death of one.
Victim Martin Perez, 62 years old, died from multiple gunshot wounds, according to police.
Suspect is cousin Benjar Perez, resident of said area, who used a sumpak or home-made shotgun to kill his cousin.
Cousins had shouting brawl over their rights over land and irrigation, that led to Perez shooting his cousin.
Further investigations showed both cousins were always bickering, and the victim was threatened last New Year's celebration by the suspect who's now in police custody.
*          *          *          *
Indian national shot after attempted robbery
AN Indian national is recuperating in a hospital after he was shot by assailants who attempted but failed to rob him and his companion in Calasiao town.
Victim Chukka Abhiya, 23, and companion Kumuda Thandu, 20, both students in a university in Dagupan, were walking outside a shopping mall in Barangay San Miguel, Calasiao, when three men on board a motorcycle blocked them.
The still unidentified suspects attempted to snatch the two students cellphones, but Abhiya fought back that resulted in him being shot on the chin.
The suspects immediately fled after the incident, while the victim was rushed to a hospital, where he is currently confined.
Police recovered one fired cartridge from a 9-millimeter pistol. Authorities continue to track the suspects.
*          *          *          *
Drunk man drowns in San Fabian beach
A 49-year-old man drowned while taking a dip in a beach in Barangay Nibaliw Narvarte, San Fabian.
The family of the victim, Vincent del Rosario, from Santo Domingo, Nueva Ecija were having a picnic outing on the beach when he went to wade on the beach to sober up after drinking.
Victim's sister, Marivic, watched in horror as the waves dragged him to the deeper part of the beach. He was rescued by emergency responders and attempted to revive him, but was still unconscious.
He was rushed to the hospital but was declared dead on arrival.
*          *          *          *
Man attempts to prevent fight, gets stabbed
A CONSTRUCTION worker who only tried to break up a fight in Lingayen was stabbed.
Victim Marlon Sison Jr., 29, resident of Barangay Poblacion, was drinking along with friends when suspect Edcel Soriano, 20, and two other men barged into the area searching for his younger sister – who was with the victim at the time.
Soriano confronted the alleged boyfriend of his younger sister, 21-year-old Raymerk Guillermo, that went awry.
Sison attempted to break up the scuffle and was accidentally stabbed in the process by Soriano.
He was immediately rushed to the hospital, while Soriano was arrested by authorities. Soriano is now behind bars.
Share your Comments or Reactions
comments
Powered by Facebook Comments