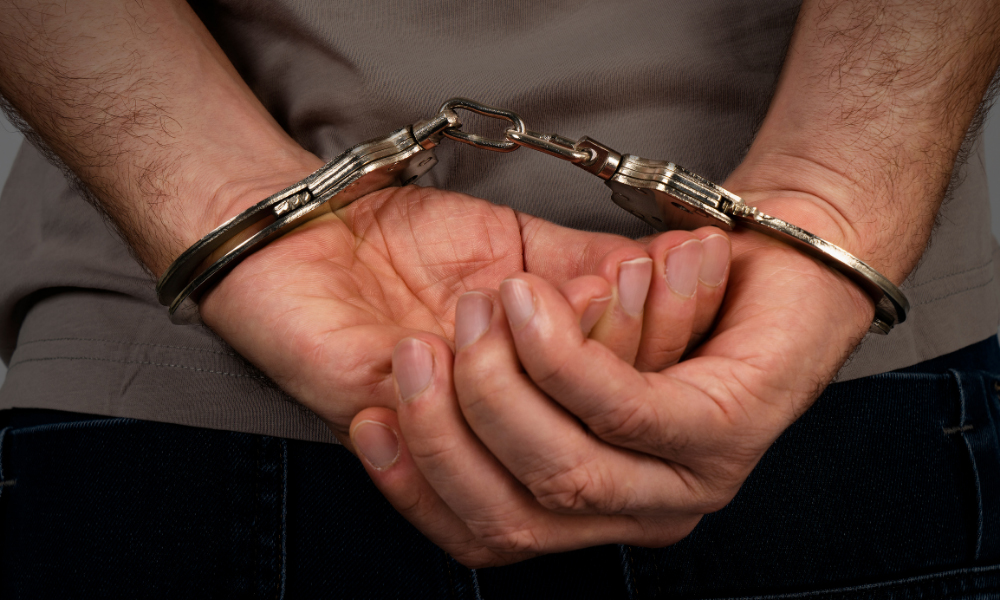 NBI nabs swindling building contractors in entrapment ops
AN engineer and his fellow contractor suspected of swindling an overseas couple were nabbed in an entrapment operation by the National Bureau of Investigation-Dagupan District Office (NBI-DADO) on Monday, October 4 in Bani town.
The operation stemmed from the complaint filed by Angelita Medrano, a retired post office employee residing in Switzerland, on September 27, 2021.
NBI Agent Mark Caceres identified the arrested suspects as Engr. Vicente Gonzales Jr.,  a resident of Marikina City, and Jerome Mabinay, a resident of Batasan Hills in Quezon City.
Medrano said she was befriended by Wenefreda Galupe, of Quezon City, and Jasmine Navalta of Marikina City when she flew to the Philippines in 2019 and have since been in contact with each other even after Medrano flew back to Switzerland.
On April 2021, Medrano and her Swiss husband, Edgar Fedier, decided to build a house in Bani, and settle there for good at which time Galupe quickly endorsed her to Gonzales and Mabinay as contractors for the construction of their dream house.
Galupe, who acted as the middleman, asked for an initial P2 million to start the construction of the house. She again asked for another P2 million after one month to cover costs of  materials for the completion of the construction.
However, when Medrano and her husband returned to Bani on June 2021, all they saw was an unfinished fencing of their lot in Barangay Banog Sur in Bani town.
When Medrano demanded the return of the P4 million, Galupe et al. even demanded an additional P150,000 to cover construction labor costs. That was the final straw for the couple and decided to seek NBI's assistance.
On October 4, the NBI arranged an entrapment operation at a restaurant in Bani. Only Gonzales and Mabinay appeared.
After the two contractors accepted three marked bills and boodle money, the two were immediately arrested. Galupe and Navalta remain at large.
The arrested suspects and the suspects-at-large have been charged for violation of Article 315 of the Revised Penal Code (estafa and swindling).  (Ahikam Pasion)
Share your Comments or Reactions
comments
Powered by Facebook Comments