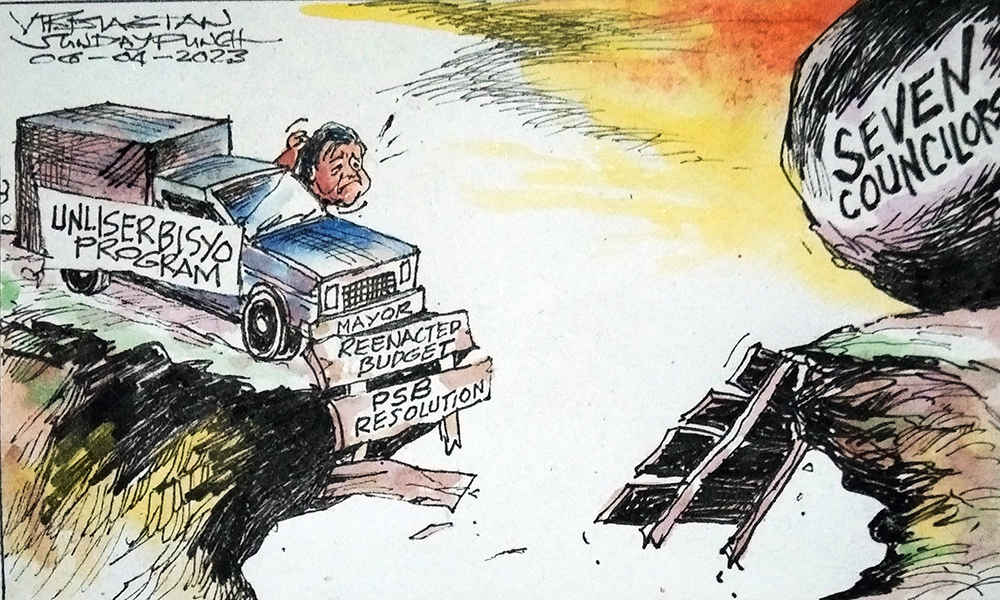 Quo Vadis, Mayor Belen Fernandez?
IT has been an uphill battle for the Belen Fernandez administration since she assumed her post, just to plan how to deliver on its Unliserbisyo promise to Dagupeños. And there is nothing to indicate that the situation will normalize soon and get her back on track.
Not with the seven councilors in the Sangguniang Panlungsod, namely, Celia Lim, Red Erfe- Mejia, Alfie Fernandez, Irene Lim-Acosta, Librada Reyna-Macalanda, Alvin Coquia and Marilou Fernandez, holding a tight grip on their political power for the sole purpose of obstructing every program that will require legislation.
So far, the 7-man majority has succeeded to derail the administration's major programs that started with the attempt to make the city government make do with a reenacted budget that expectedly marginalized delivery of services. The latest ploy of the seven councilors is to prevent the city hall not only from appointing needed personnel and consultants but to block promotions of deserving city hall employees.
Through all these, city residents noted the seeming helplessness of Mayor Belen Fernandez to stop the incessant offensive aimed at crippling her administration. The best she could do is to rant and protest in media, a response that doesn't affect her detractors.
Is she really helpless?  If she is, then she is not doing enough of what is expected of her as the highest city official.  She is deemed as the most powerful public official with huge public support but doesn't appear to help her situation in the city.
Dagupeños are beginning to wonder if she has, indeed, run out of options to break the back of the arrogant seven councilors because she has so far opted to stay in the sidelines just lambasting those who dare make her constituents suffer.
Soon, Mayor Belen will only have herself to blame if she doesn't act swiftly and effectively to fight for her Unliserbisyo program where it counts.
From where we sit, her brave statements to media no longer count. Not to the seven who believe they have nothing to lose and everything to gain by continuously taunting and insulting her in every way, believing she is completely helpless.
So, where to, Mayor Fernandez?
Share your Comments or Reactions
comments
Powered by Facebook Comments