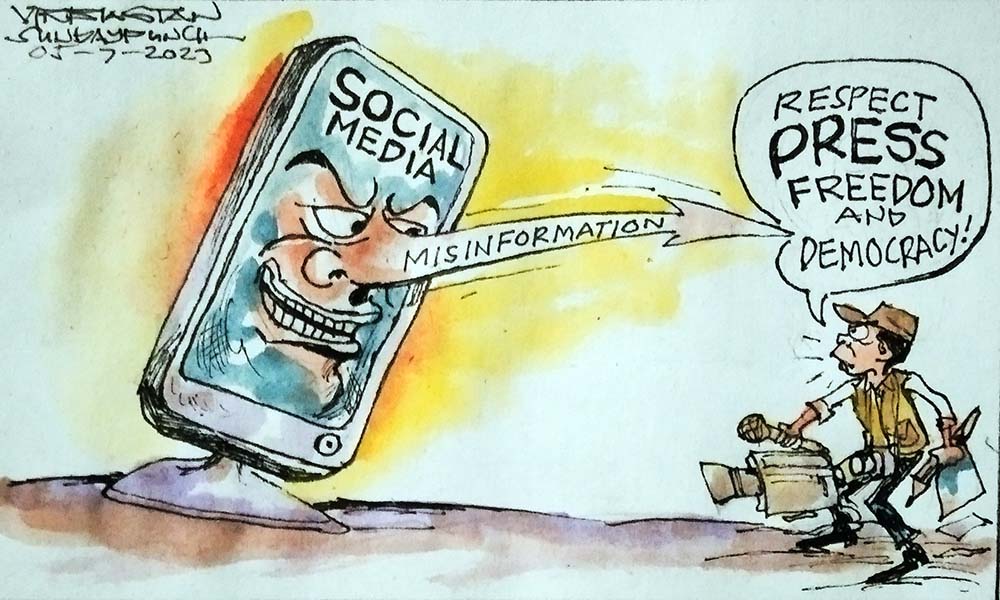 Threats to press freedom are real
THERE was a time that when a country, its constitution and government refer to press freedom, it talks specifically about right of men and women in journalism practice who are committed to be the eyes and ears of the public, "to serve the governed, not the governors without fear of arrest of other forms of interference."
In measuring and evaluating state of press freedom, it refers to what extent journalism is allowed to practice under its assumed role as "an essential pillar of any democracy."
Those were golden definitions of press freedom and the people fiercely fighting for its principle two decades ago. But these premises have changed radically since the advent of social media. These traditional references have since been swept away.
In the Philippines today, the context of press freedom has assumed new and expanded meanings. It is seen as the right of all citizens to express themselves in writing or in a any form of expression of personal opinion under the ambit of the Universal Declaration of Human rights.
Consequently, there is already no distinction about being a journalist with a responsibility to the public vs. a blogger, vlogger in social media who dishes out information without validation. Corporate business and politicians have since used the social media to promote their interests before the public, regardless of the truthfulness of their narratives.
Fake news have abound since, and no one is hardly made to account for the misinformation and lies posted in social media platforms. The thought of having trusted, touted journalism practitioners in legitimate print, radio and television establishments is slowly being banished from the minds of the helpless citizenry being barraged with unverified facts.
Press freedom in the Philippines? It can only be taken today in the context of the law on libel, whether a journalist (editor, reporter, photographer, columnist) committed libel or not.
If press freedom is about free and responsible reporting of verifiable facts by ethical journalism practitioners, then press freedom is under siege.
And the threats are real.
Share your Comments or Reactions
comments
Powered by Facebook Comments