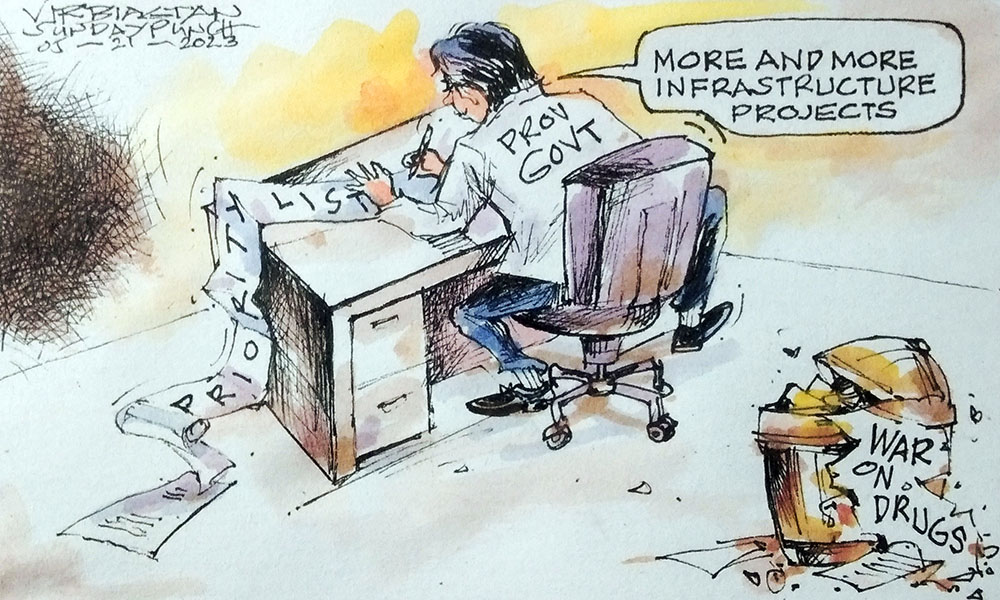 Still no priority for drug war
THERE is no doubt in anyone's mind that illegal drug trading in Pangasinan continues to thrive.
News reports of arrests of shabu and marijuana street dealers in the province by PDEA local police operatives persist and are welcome because it says a lot about the active campaign being pursued by our law enforcers without any bidding from our provincial government.
Indeed, absent in these positive reports is a priority that the provincial government places on the war on drugs to protect families from the stranglehold of the drug syndicates. Not a pipsqueak has been heard from the Guico administration on the drug campaign since the discovery of the P2.3 billion shabu distribution operations in Pozorrubio in August 2022, a month after Gov. Ramon III assumed his new post.
Even the members of the provincial board have stayed away from the drug issue.  Why?
If no outstanding initiatives have been heard from the province's local governments that can only be because the provincial government has not proclaimed it a high priority.
The only local government that came out strongly to back anti-drugs campaign was Dagupan City. Mayor Belen Fernandez targets all barangays to be drug- free by end of this year.
The Guico administration is evidently more focused in launching of infrastructure projects for the P6 billion credit line it secured from the Land Bank of the Philippines, which is its top priority. And that's par for the course but what of precious lives of Pangasinenses?
Also, sorely missing is Gov. Ramon Guico III's vision and policies for the welfare of his constituents, i.e., how to keep criminality rate in Pangasinan low to make the province a safe haven, how to keep the development of the youth sustained through sports, how to keep Pangasinan safe from a resurgence of COVID-19, how to keep seniors productive and healthy, etc.
It was, therefore, disheartening to learn of the very recent overseas pleasure trips enjoyed by members of the provincial board, key department heads, hospital directors, and the governor himself, while families keenly await their plans and initiatives to keep the drug syndicates away from their spouses and children.
Share your Comments or Reactions
comments
Powered by Facebook Comments