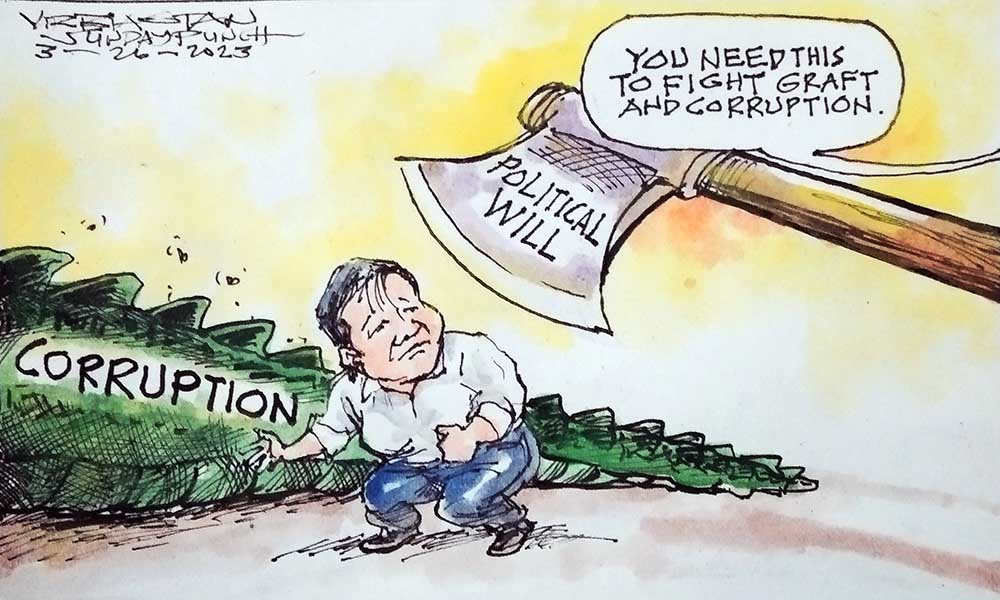 Mockery, hypocrisy vs. political will
DAGUPEÑOS have seen and heard enough of the diabolical plotting of the Dagupan City councilors in the majority, and inability of the executive to stop them.
Bereft of any semblance of civility and respect for the law, the members of the Committee on Finance, Budget and Appropriations, namely, Councilors Redford Erfe-Mejia, Celia Lim, Irene Lim-Acosta, Alfie Fernandez, Alvin Coquia, Librada Reyna-Macalanda and Marilou Fernandez continue to plot to withhold passage of the 2023 budget.
The seven councilors have not raised any legitimate question on any budget item that needed a serious clarification but merely dwell only what they believe their numbers can demand or impose on the executive department.
They are using their number in the august hall to mock the system of democratic governance with impunity and no one is holding them back as they hold the annual budget hostage every step of the way.  Their hypocrisy as public servants could not have been more blatant with their inability to justify their actions as legislators. No alternatives. No recommendations for the executive. Just plain demands to show who has the leverage in their self-centered political game.
Mayor Belen Fernandez, on the other hand, has not helped the situation by holding back on what her constituents expect from her – demonstrate a political will to right the wrong. She had taken every opportunity to expose the massive graft and corruption committed by the Lim administration, yet she has not taken that one step to show she has the political will to do what is right by her people.
By still refusing to file a case of graft and corruption against Mr. Lim and his cohorts for all that she exposed, she's wrong to think that simply holding that Damocles sword over the councilors' heads gives her the leverage in this political game. In fact, she not only emboldens the constantly plotting councilors to keep her at bay but exposes herself to be malleable, just another politician who also pays lip service to the fight against corruption.
Dagupan City is suffering from the abominable plotting of the seven councilors, and the failure of the city mayor to act decisively with a political will to do what is right for the city.
Kawawang Dagupan.
Share your Comments or Reactions
comments
Powered by Facebook Comments