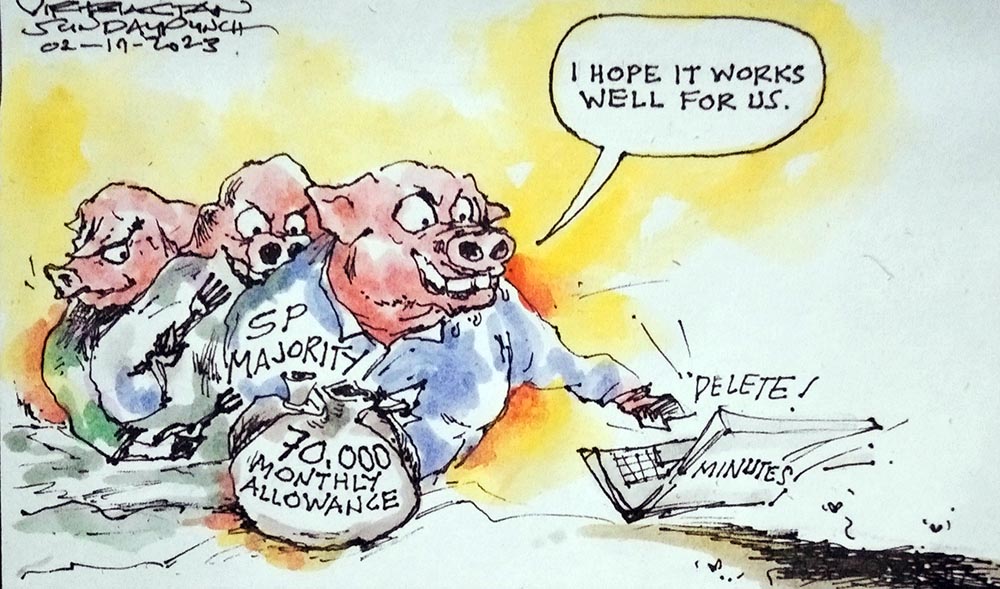 When harebrained politicians go berserk
THE members of the majority at the Dagupan Sangguniang Panlungsod have lost all sense of reality, shame, and civility when they believed they could turn facts into fiction by deleting accounts and minutes of the proceedings of a regular session, like these never happened.
The totally unexpected move of the majority, led by a clueless Majority Leader Councilor Librada Reyna-Macalanda, may be an indication of far worse things to happen given the mindset of the majority that numbers alone will dictate what's fact and fiction in the city.
While this dangerous mindset surfaced initially when the majority decided that the city government did not need the Supplemental Budget No. 1 to cover the P60-M deficit and gap and sustain basic government services, many thought that merely holding the annual budget hostage was the agenda of the majority. Clearly it was not.
It has become much too obvious that the end goal of the majority, not content with making things difficult for the city government under Mayor Belen Fernandez, is to personally humiliate the latter to her face all because she refuses to allocate another P70,000 of public funds monthly to each of them via the "the job order" clause.
They even plotted to shift the blame to her for the unacted passage of the annual budget by pointing to her failure to appear before the committee on finance to defend the budget. But to their consternation, their plan boomeranged when Mayor Fernandez, instead showed up before the city council to explain and field questions about the annual budget.
Panic struck them when their move, asking for an adjournment to stop further discussion on the annual budget, failed. And as if that was not enough, they moved to reject the minutes and proceedings of a regular session the following week to redeem their lost perceived power and influence.  Why they didn't realize that the move exposed them to be totally pig-ignorant of the worst kind in the long history of legislation in a democratic setting, is beyond anyone's comprehension.
That they think they can impose new rules unilaterally to subvert facts further exposed the majority members' goal that they would go to any extent, turning facts into fiction, just to get their coveted P70,000 monthly allowance.
Enough of them.
Share your Comments or Reactions
comments
Powered by Facebook Comments