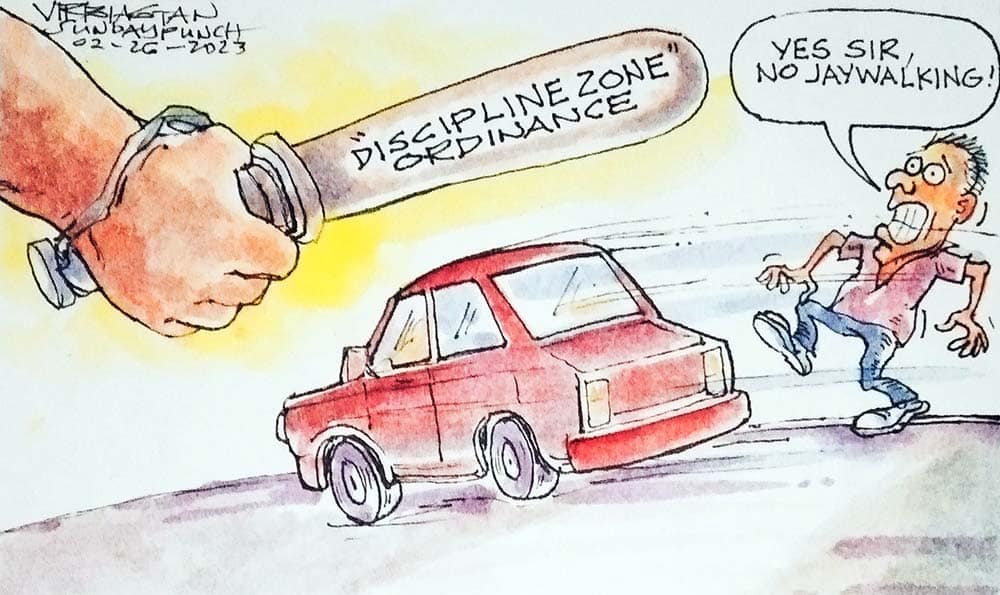 Alaminos City's 'Discipline Zone' ordinance
THE move of the Alaminos City government to pass and enforce its "Discipline Zone' ordinance is not only timely but provides a direction that the Sangguniang Panlalawigan should consider adopting as a provincial ordinance to be passed and enforced in all towns and cities.
The ordinance hits the core of the cultural problem that besets all communities in the country. This can be gleaned from how Filipinos conduct themselves at home and when overseas. We see the worst in ourselves at home by opting to be an exception to rules and ordinances every opportunity we get yet we are perceived to be a very disciplined and law-abiding citizens when working or touring in a foreign country.
The elements of the Alaminos City's "Discipline Zone" are practical and covers the most common violations by residents: jaywalking, illegal parking of vehicles (and tricycles?), illegal vending in public areas, improper disposal of wastes, smoking and spitting in public places.
It'd be worthwhile for the city's ordinance or a provincial ordinance or local ordinances that other towns and cities will adopt to consider including the helmet law, noise pollution (from use of videoke in neighborhoods, loud mufflers of motorcycles, basic traffic violations (violation of one-way street access, over-speeding by motorcycles, tricycles, cars, jeepneys in main streets, etc.).
But passing and adopting such an ordinance is the easiest part. The difficult part is consistency in the enforcement and implementation as a permanent way of life. As in most cases, strict enforcement of such ordinances also easily fail when the ningas cogon habit surfaces over time. It behooves local officials, particularly the police stations, to regularly assess the level of enforcement with defined accountabilities. Besides, failure to achieve the established purpose and objectives of the ordinance are always blamed first on the complacent mayor and chief of police.
Kudos to the Alaminos City officialdom. May your efforts succeed and serve to motivate other local governments by showing how disciplined Alaminians have become since.
Share your Comments or Reactions
comments
Powered by Facebook Comments