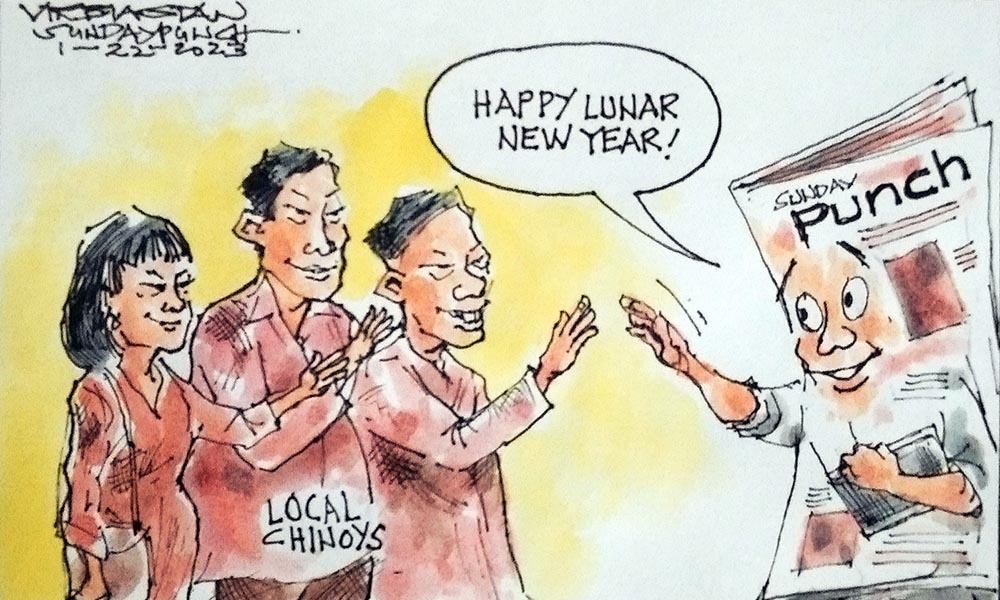 The Lunar New Year, the new Chinoy
FOR decades, the country has been witnessing celebrations touting the Chinese culture about wealth and prosperity. In fact, perhaps most are totally unaware that the Pinoy tradition of lighting fireworks and having round fruits and objects in homes to celebrate each New Year are adoptions of traditions to celebrate the Lunar New Year of the Chinese people. The only absent tradition in Pinoy culture is the weaving dancing dragon on the streets.
But more than the usual practices we witness every Lunar New Year, our post COVID-19 pandemic period has shown greater tributes to local Chinoys, to the indomitable cultural values of the Chinese people.
Communities around the province have witnessed and experienced the sincere and conscious filial assistance of the Chinoy sector extended to communities they belong during the difficult period of the pandemic. Not a few Chinoys took their elective positions in government as opportunities to help their constituents survive the recent health and economic crisis. They saw no difference in culture. Before them were people they vowed to serve.
To many Pinoys today, no one sees any distinction between fellow Filipinos with Chinese DNA and those with other lineage like it used to some 5 decades ago.  Today, it's not uncommon to see three-letter Chinese names holding sway in community developments, and who, in fact, are even more proficient in our native dialects.
The Sunday PUNCH happily joins our brother Chinoys in celebrating their continued success in their endeavors for their respective communities.
Xīnnián hǎo!! Gong Xi Fa Cai!!
Share your Comments or Reactions
comments
Powered by Facebook Comments