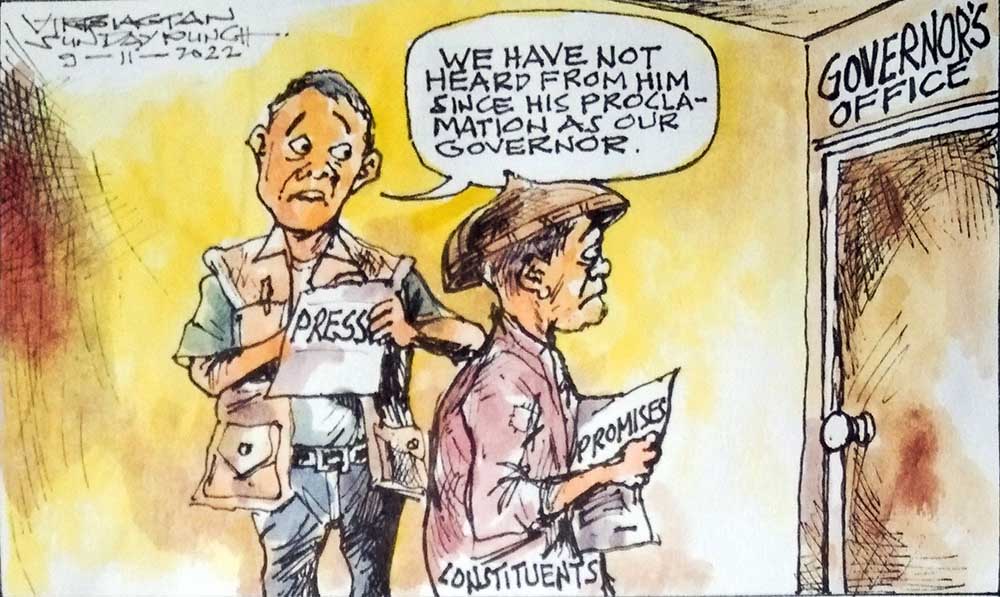 IT'S been more than 60 days and the province has not seen nor heard from Gov. Ramon Guico III on the current affairs of the provincial government.  There is no doubt that he's been working the hours, nights and days for the province's continued progress and development but doing what, with whom and where?
While Mr. Guico was seen on photos in social media, there were no reports about him giving updates on issues and problems besetting the province.  He has not called for a press conference since his proclamation as governor, neither has he appointed a communications officer or a public information officer, a key position deemed important in any government agency, particularly in a local government unit.
Mr. Guico should not forget that he is an accountable public official with constituents to serve. And his constituents must be made to see, hear and understand how he is responding to them, leading them and planning for them – with whom and with what.
He made grand political campaign promises to reboot the province's economy since the pandemic but nothing's been heard about these.  While other provincial governments are preparing plans for the next phase of managing the Covid-19 pandemic, Pangasinan government has not shown any indication what the lies ahead for the health and welfare of its people. People even wondered why he didn't seem concerned that a P2-billion drug operation was discovered in Pozorrubio, just some 14 kilometers away from his hometown Binalonan.
Where is Guv Mon-mon?
Good job, Sir
PRESIDENT Ferdinand "BBM" Marcos Jr. has hardly warmed his Palace seat but look what he had just done.  He bagged billions of dollars of investments into the country.  Not even 70 days into his office since he took his oath as the country's 17th president, Mr. Marcos Jr. sprinted to his first state visit to Indonesia this week. In a span of barely 48 hours since his arrival at the Indonesian capital of Jakarta, he was able to strike juicy bilateral trade deals with Indon President Joko Widodo to the stunning tune of P8.5 billion.  That means Indonesian firms have pledged to invest in the Philippines in agriculture, military, transport and fuel (coal and renewable energy) sectors.  That all boils down to a revenue windfall and a massive shot in the arm to our pandemic-battered economy, not to mention a surefire resurgence to our long-ailing employment situation. For this, BBM deserves more than a pat in the back.
Good job, Sir.
Share your Comments or Reactions
comments
Powered by Facebook Comments