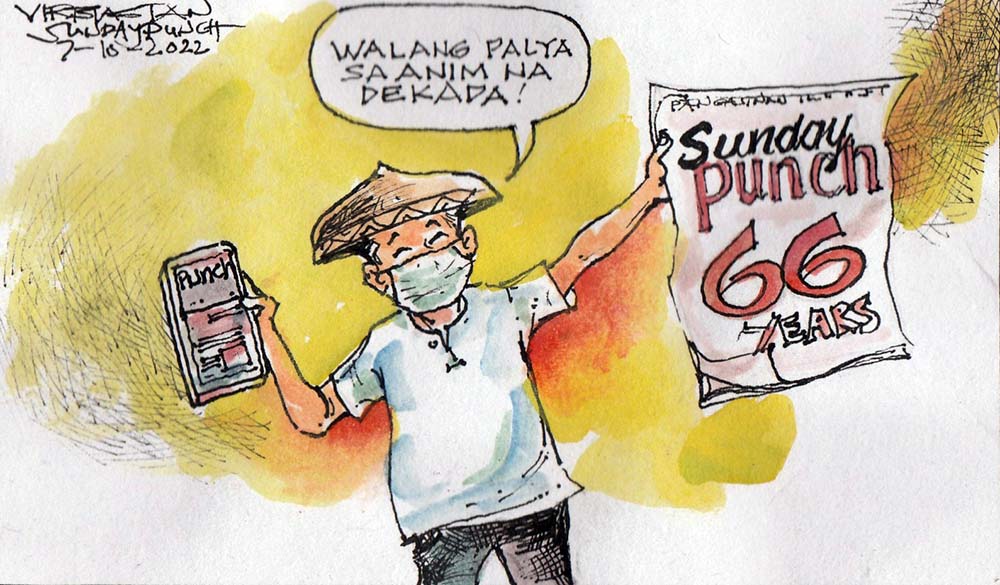 ERMIN Erfe Garcia founded your Sunday PUNCH on July 5, 1956. He wanted a pocket-size newspaper (tabloid size papers were unknown then) that'd be easier for readers to handle. Today, aside from the changes in the paper's physical dimension and page formats over time, your PUNCH has not digressed nor deviated from the original vision, intent and ideals of our founder – to be a catalyst for truth, giving voice to all that matter while documenting the province's growth and development.
This year, your PUNCH takes pride in being the only newspaper in the province that has not missed publishing an issue since 1956. When martial law was declared in 1972 and all media outlets were closed, your PUNCH was the only local newspaper trusted to keep on reporting on current events in the province. When towns and cities were shaken by earthquakes or were inaccessible when roads and highways were flooded, your PUNCH kept Pangasinenses informed of accounts of damages and rehabilitation. Not a single weekly issue was missed even after our founder was murdered by a politician in 1966.
The province's development through six decades, accentuated by political, economic social and cultural events were recorded for posterity by your PUNCH.  Of late, it chronicled how the province fought and survived the COVID-19 pandemic weekly throughout the series of local lockdowns and emergency calls, detailing fatalities and recoverees. Your PUNCH will continue to report how Pangasinenses move on under the country's New Normal.
Through it all, we humbly submit that your PUNCH could not have done these without the support of our loyal readers here and overseas, the patronage of our local and national advertisers, the many dedicated men and women who manned the fort so your PUNCH always lives up to its billing as "Pangasinan's News and Opinion Leader since 1956" .
Your PUNCH owes them its sincerest gratitude… as it moves on from 66.
Garbage
CHANGE the name of Ninoy Aquino International Airport (NAIA) to Ferdinand Marcos International Airport (FEMIA)?  It ranks hands down as the craziest idea of the century. Arnolfo Teves Jr., the change-name author, is a representative from Negros Oriental.  And it's a shame that he doesn't even know his history to begin with.  He says the NAIA deserves to be named after Marcos because the late dictator built the terminal when he was president in 1965.  Wrong.  The airport was erected in 1961.  For someone daring to propose a major bill, that's a huge slap on his face.  Instead of legislating laws to help uplift the lives of his constituents, here's Teves coming up with garbage unworthy outright of serious thought.  Did we hear someone yell Sipsip! from the gallery.  Sipsip as in Teves buttering up to the new administration of Marcos Jr.? A disgrace in Congress.  It sucks!
Share your Comments or Reactions
comments
Powered by Facebook Comments