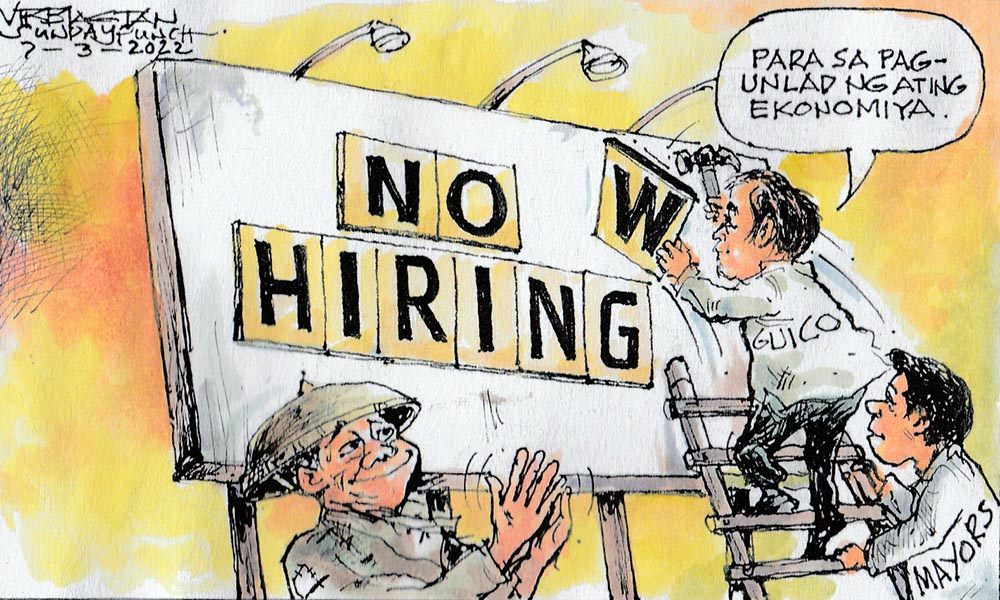 GIVEN the vision of the province's new governor, Ramon Guico III, who heralded doable plans to boost economic development of Pangasinan, it'd do well for mayors of our towns and cities to align their vision as well with his.
The Guico agenda may be ambitious but definitely doable if given the political will by all the local governments in the province to drive it to the fore.
What's worthy of note in the Guico agenda is the ultimate goal – to create jobs for Pangasinan families backed by quality health care and education.
However, a paradigm shift is needed to make the Guico agenda off and running. Individual and separate plans by towns and cities for economic development cannot lead to its fruition. There must be a unity of purpose and action.
In this regard, the new set of  League of Mayors in Pangasinan should get together and view the Guico agenda as an opportunity to launch an effective partnership – for a single vision  among them in order to hasten the economic development of the province.
After all, the benefits of a single successful economic program will not remain exclusive to residents of one community but will definitely cascade to neighboring towns and cities.
Taking off from the successful management of the Covid pandemic by the Espino administration, the Guico agenda is timely for the urgent call to reboot our local economy.
Respecting the office
UNTIL Donald Trump came along, sportsmanship was the order of the day in America's presidential elections.  Meaning, all candidates agree to work together no matter how bitter the campaigns were in the run-up to the polls—the loser pledging to support the winner.  But over here, the political battle does not end on judgment day.  The loser carries ill will all throughout his tormentor's tenure.  That should end now as it hasn't done any good to the country for the longest time.  Bongbong Marcos deserves the support of all kinds of shapes and colors for the country's sakes.  As the saying goes, we might disagree on everything but at least we must agree to unite for the common good. His failure is the country's failure.  His success is the country's success.  Thus, let's treat the President as faceless—nameless even.  That's respecting the office.  That way, objectivity prevails.
Let's give progress a chance.
Share your Comments or Reactions
comments
Powered by Facebook Comments