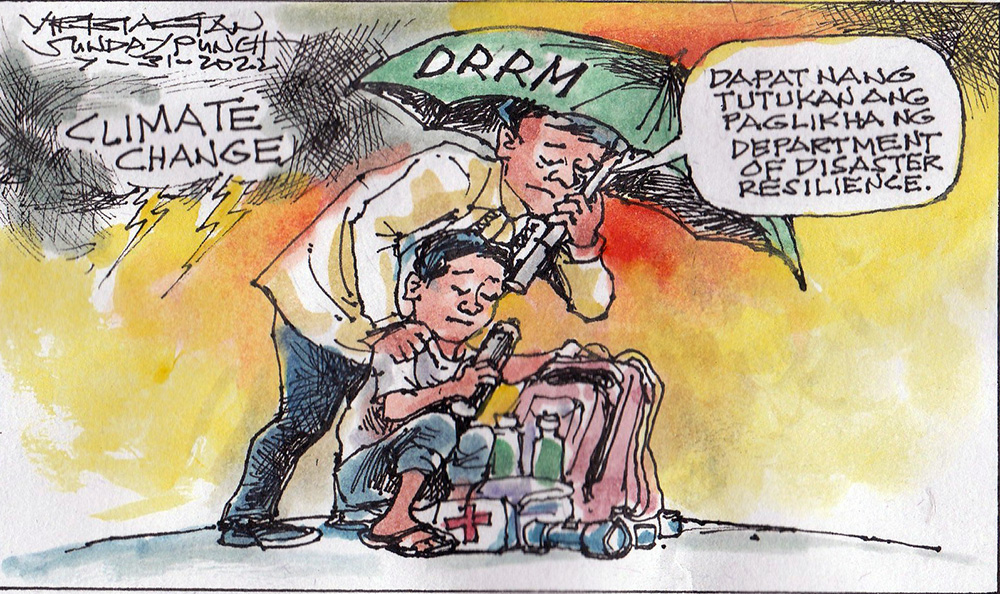 The Department of Disaster Resiliency is for us
THE July 27's magnitude 5 earthquake that shook many parts of Pangasinan should be viewed as a grim reminder that the province remains very vulnerable to deadly earthquakes like the magnitude 7.6 tremblor that left Dagupan City in ruins in July 16,  1990.
In fact, as Governor Ramon Guico III correctly said, Pangasinan was lucky that it was generally spared from the magnitude 5 tremblor. But for how long, and for how big a magnitude can it be?  The answers will never be known but there are preparations known to us whose effectiveness and usefulness can be assessed.
Without a doubt, our Disaster Risk Reduction and Management Offices in the provincial, town/city levels, are better trained today to handle rescue operations in emergencies and calamities, from floods to earthquakes.
But the bigger question is: how prepared are our local governments with their logistics for shelter, feeding and communication operations in the aftermath of a killer earthquake?  In pursuing rehabilitation programs? We can have the answers for these.
It is in this regard that our provincial government must lend itself in supporting the creation of  a Department of Disaster Resiliency, an idea originally proposed by then House Speaker Alan Cayetano and Senator Bong Go in the 18th Congress.
It is overdue in the face of grave challenges already posed by climate change.
Disregard of the past
WHEN President Ferdinand "BBM" Marcos Jr. appointed Juan Ponce Enrile as his chief presidential legal adviser, BBM essentially threw out the window the shadows of a dark past close to his heart.  It was a past that changed the course of Philippine history, a dreaded chapter that completed the humiliation of the Marcos clan.  For, wasn't Enrile the same man who helped topple BBM's father out of Malacanang in the culmination of the Edsa People Revolution of 36 years ago?  As a result, BBM's late father, the country's ruler for 21 years beginning 1965, became the first Philippine president to be unceremoniously ousted through a bloodless mass uprising.  By resurrecting Enrile, now 98, who was Marcos Sr.'s defense and justice secretary, and chief implementer of the elder Marcos's ruthless martial law regime from 1972 to 1986, BBM's disregard of the past couldn't be more palpable.
Is the past non-existent in Enrile's case?
Share your Comments or Reactions
comments
Powered by Facebook Comments