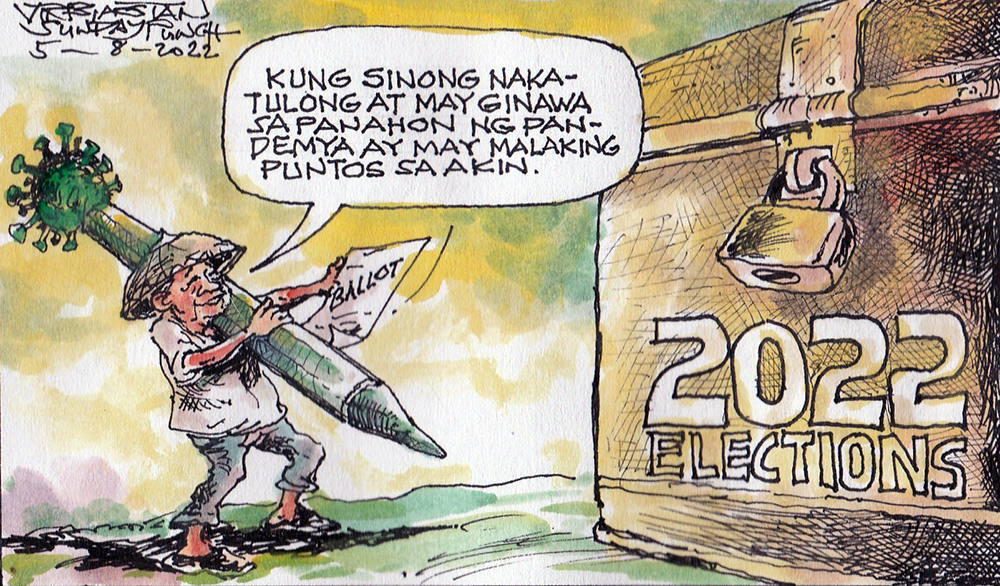 Voting post-COVID-19 pandemic
THE time for reckoning for local government's performance during the COVID-19 pandemic is on.
Pangasinan's voters will undoubtedly go to the polls on Monday with recent memories of how they fared at the height of the pandemic. How they were assisted by their elected officials will likely cross their minds before they make the ultimate choice on who they believe can serve them better in the post-pandemic period.
Coping with the pandemic in the years ahead should be the least of their problems having seen how the provincial government effectively responded and continues to be prepared for a still worst-case scenario. Uppermost in their mind should be how soon they can restore their usual livelihood activities pre-pandemic in the face of new national policies shaped by the pandemic.
There have been major changes in communities' economic activities that have taken roots and will need more creative approaches to cope with these. Among these are home-based business activities, online selling and shopping, transport system and product delivery service modes.
Enlightened voters must choose who can possibly do more than the usual template for public service for the past five decades. To help their case, candidates that simply made usual motherhood statements without specific plans of action or programs should be ignored.
Hopefully, our voters will remember only those who promised specific courses of action  that address their post-pandemic needs. Or suffer another three years under lazy, unmotivated, pea-brain local officials.
Real survey
IF surveys are to be believed, it's a neck-to-neck battle between Leni Robredo and Bongbong Marcos in tomorrow's (Monday, 9 May) presidential race.  In Google Trends, Leni has a 55% winning rate against Bongbong's lowly 24%.  In Pulse Asia, Bongbong has 56% against Leni's 23%.  What do these figures tell us?   Not much really.  They are data to merely tickle the imagination.  By presenting contrasting figures, both entities unwittingly submit themselves to a credibility, believability, contest.  The winner takes home the prize of pride.  Ego.  You talk of prestige and each contestant would claim it has a huge amount of it.  But honestly, Google takes the lead—easily. It is global, to begin with. No contest. But while Pulse Asia is local in scope, it boasts decades of being around. Let us not be swayed, though. The real survey is in our hands.
Our vote tells it all.  It's the truth.
Share your Comments or Reactions
comments
Powered by Facebook Comments