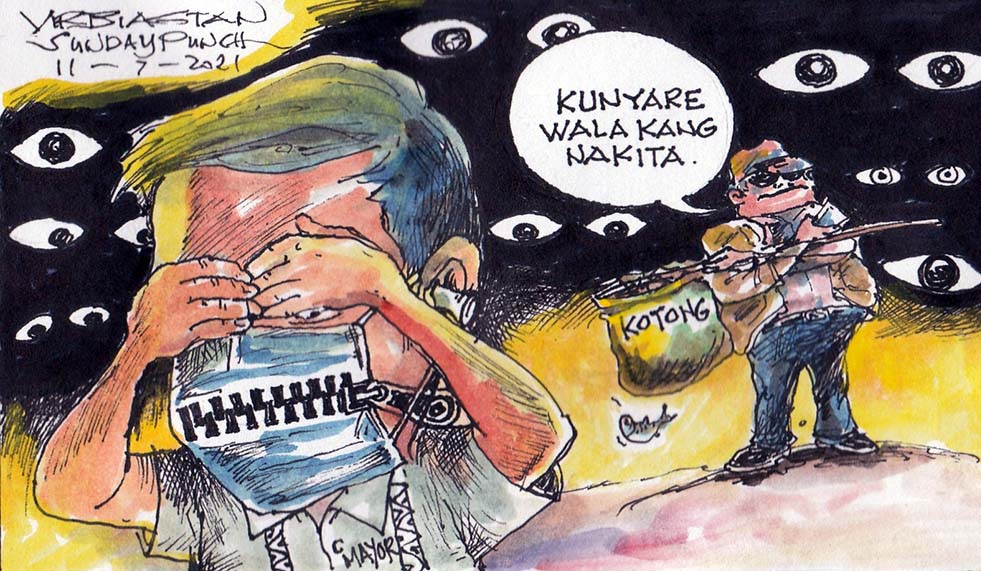 Dagupan City hall's protection racket
THE Dagupan Sangguniang Panlungsod is an equal branch of the Office of the City Mayor, at least in principle.  In reality, it's not.
Mayor Brian Lim has been thumbing his nose at the seemingly hapless city councilors who are probing the illegal activities of the personnel in the Market Division. After refusing to lift a finger to make the market officials accountable on three occasions for what is clearly "kotong" operations in the city, one can only conclude, as some of the councilors do,  that the city mayor is, indeed, protecting criminal activities in the city.
It surprises city hall watchers that Mr. Lim has even shown no qualms exposing his mother, Councilor Celia Lim, to daily embarrassment she faces from her peers at the city council for continuously snubbing the issues officially discussed during regular sessions. At this stage, she is awkwardly aware she cannot continue covering up for the illegal activities happening right under his son's nose.
The only question unanswered is how much of the P25,000 monthly "kotong" and a daily P80 "kotong" victimizing lowly fish vendors is he keeping for himself and his barkada.
The city councilors decided SP should write the mayor officially and ask for his cooperation by directing the arrogant market officials to show up at the committee hearings. For Mr. Lim to be reminded that a dedicated public servant needs no official communication to  be reminded that he has a duty to perform especially in fighting corruption and criminal acts, says volumes about what he is not.
That needless communication to the city mayor should be read as: "The  accountability for and responsibility to fight the serious, criminal corruption in the city being perpetuated by the market division stops in your office!"  If he doesn't read it that way, Dagupeños do!
Ministerial
THE law is as clear as night follows day. Anyone convicted with finality is perpetually disqualified from running for a public office.  Ferdinand Marcos Jr., the late dictator's son, fits that bill. He was found guilty of not paying his taxes from 1982 to 1985.  For that, he was convicted by a lower court of tax evasion and ordered to pay fines and to serve time in prison. The Court of Appeals upheld the conviction with finality in 1995, but absolved him of imprisonment.  Marcos Jr. now faces a disqualification suit with the Comelec from running as president in May 2022.  It is ministerial now for the Comelec to enforce the law on Marcos Jr., a certified convict and, therefore, he is forever barred from running in any election process. Will the Comelec concede?  And if and when it finally kicks out Marcos Jr., only a presidential pardon can save his Palace bid.
The nation waits with bated breath.
Share your Comments or Reactions
comments
Powered by Facebook Comments