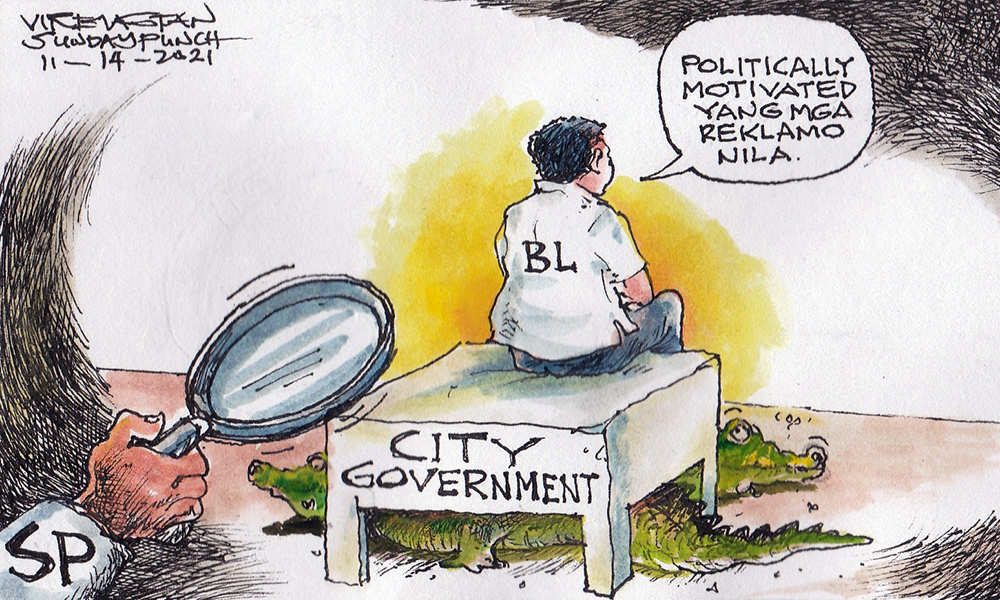 Dagupan City Hall's insatiable greed
THE continued refusal of Dagupan City Mayor Brian Lim to allow his departments heads, particularly of the Market Supervisor, the City Administrator, Treasurer and Auditor to shed light on the reported alleged protection racket being perpetrated by market marshals is a clear indication of his full knowledge of the criminal activities at the city hall.
Mr. Lim's move as chief executive, refusing to cooperate in the Sanggunian Panlungsod hearing on alleged corruption and criminal activity, is unprecedented and certainly damning for a politician worth his salt.
The complaining fish vendors did the right thing in rushing to the National Bureau of investigation to file their complaint to fully expose the unwarranted greed and exploitation of unscrupulous officials of the city government that Mr. Lim is frantically protecting.
Councilor Teresa Coquia, the chairperson of the market committee, was in the right to thumb down and reject outright the recommendation of Mr. Lim's allies in city council to cease and desist from any further discussion on the criminal activities at the city hall.
Ms. Coquia deserves the full support of her peers if the respect for and integrity of their institution as the legislative branch of the government is to be upheld and protected. If the executive branch has chosen to hide inside a rathole to prevent further discovery of their full criminal intent to fully exploit the hapless market vendors, the majority councilors should rise and be above it all, and let the minority with Mr. Lim be damned.
Insatiable greed of corrupt public officials, whether it's during a pandemic or not, at the expense of the lowly fish vendors desperately trying to make ends meet during the pandemic, must be condemned, and their perpetrators prosecuted and jailed.
P50 billion for President
ELECTION pundits say the candidate for president in May 2022 needs at least 50 unbelievable billion pesos to run his/her campaign machinery in the smoothest possible manner.  And why would anyone spend that much just to serve 110 million Filipinos?  His monthly salary is only P399,739.  He does not even have a day-off for six years.  Indeed, a colossal headache is in store for him.  Thus, by any stretch of imagination, every President is a hero. Martyr even. The Commission on Elections (Comelec) allows a candidate for president and vice president P1.5 billion each to spend for 62 million voters at 10 pesos per elector.  That's a lot.  Each senatorial bet is allotted P3 spent for every voter for roughly a total of P200 million.  For 12 senatorial hopefuls, that's around P2.16 billion total.  It's crystal-clear: Only the rich can run—and win a national office. The poor are mere spectators.
Share your Comments or Reactions
comments
Powered by Facebook Comments