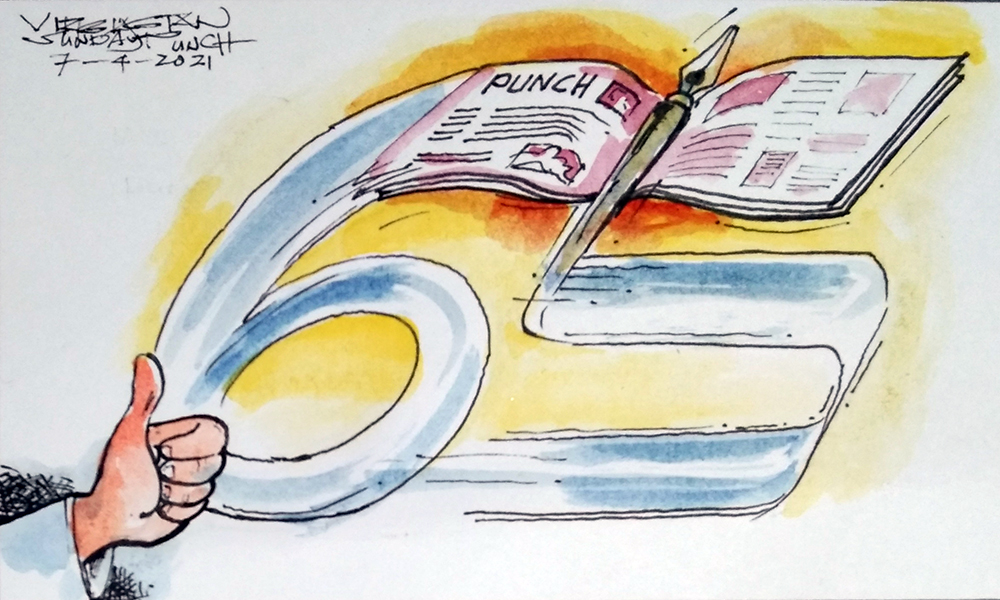 Your SUNDAY PUNCH is 65 years old
WE can say without fear of contradiction that Your PUNCH is the second surviving oldest community newspaper in Northern Luzon (next to Baguio Midland Courier in Baguio City) , and certainly one of the oldest in the country.
When we say 65 years, we mean Your PUNCH has been documenting the social, economic, cultural and political development of Pangasinan (and Dagupan City) faithfully every week, every month, every year since 1956!
Your PUNCH never left the streets (and later online: punch.dagupan.com) with each challenge that crossed its path. When our late editor-publisher-founder Ermin E. Garcia was murdered in our editorial office in 1966, the corrupt politicians rejoiced. They thought they finally saw the end of Your PUNCH. It was not to be. Your PUNCH continued reporting the news that matter to Pangasinan.
When typhoons after typhoons submerged many towns and cities, Your PUNCH stayed above water and plodded through the floods and reported. The 1990 earthquake literally crushed Dagupan City's spirit but Your PUNCH stood by it all to document and report the undaunted spirit of Dagupeños. Martial law in the province was fully documented.
Today, Your PUNCH continues to be blessed with the integrity, skills and courage of veteran  and new journalists, a dedicated administrative staff and a loyal printer always looking forward to share what they know about what and how Pangasinan was the week before.
To our loyal readers, advertisers, friends and the many professional men and women who helped make Your PUNCH alive and punching for 65 years, Salamat Ya Balbaleg Ed Sikayo!
Justice alive
THERE is reason to rejoice over the recent conviction for crimes against the people of two fraternity brothers of President Duterte—former Bureau of Immigration commissioners Michael Robles and Al Argosino, together with ex-cop Wenceslao Sombero Jr. It is a powerful statement from Sandiganbayan, proving that our anti-graft court is as free as a bird and clearly courageous enough to uphold justice. Robles and Argosino, the President's Lex Talionis Fraternitas brothers, and Sombero (loot deliverer) were sentenced to 40 years and 6-10 years in prison for plunder and graft, respectively.  Robles and Argosino were pinned for receiving a P50-million bribe—caught in CCTV cameras—from Chinese gambling lord Jack Lam in 2016 in exchange for the release of alleged 1,316 illegal Chinese employed at Fontana Leisure Parks and Casino in Clark, Pampanga.    Who said the big fishes always go scot-free? Take a bow, Sandiganbayan!
Share your Comments or Reactions
comments
Powered by Facebook Comments