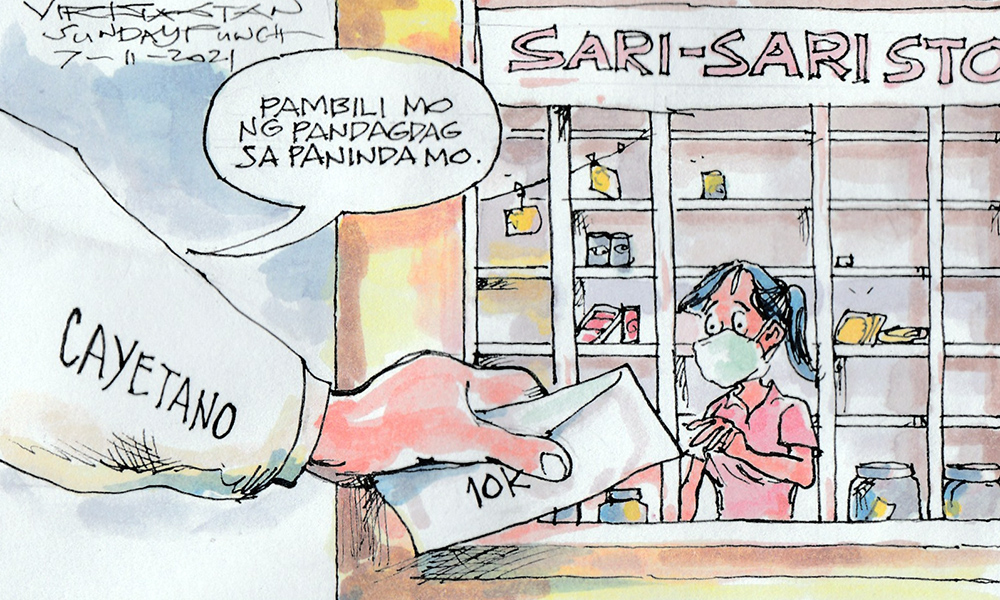 Livelihood, not political opportunism
NOT a few politicians promoting candidacies for presidential elections in 2022 have come and gone in Pangasinan to seek out new alliances in the province and discuss political strategies. They are of the same mold for the past 10 decades – all for self-serving personality politics.
But one popular politician was in town not for politics but to help spur local economy –  former House Speaker Alan Peter Cayetano. He came not to meet and discuss politics with local politicos but with critical business sectoral groups to discuss their livelihood with his  the P10k Ayuda Pagasa for persons whose efforts were seriously affected by the pandemic but who know they can beat the odds as entrepreneurs
His advocacy is not to provide residents with fish but to help them learn to fish.
His P10k Ayuda is not the usual financial aid for indigents. It's a financial aid for persons whose livelihood were vetted and shown commitment to get up, to help themselves and their families.
He also launched his sari-sari store community project for storeowners similar objectives.
We wish more of our national political leaders would emulate the vision and commitment of Taguig Rep. Cayetano – to do what they preach  for our people's welfare. Mere sloganeering is nothing but empty rhetoric when these are put into action.  Promotion of one's personality as a celebrity for name recall is deceitful. In both cases, it's all political opportunism exploiting weaknesses of the population.
Cayetano's P10K Ayuda definitely deserves the support of all of Pangasinan's representatives in the Lower House. Their support will make a big difference in the lives of industrious Pangasinenses who with a little push from government can be productive citizens of the country even during the pandemic .
Who is afraid of Duterte?
HOW to deal with dudes questioning President Duterte's plan to run for vice president?  Either they are simply rabble-rousers or absolutely afraid of Mr. Duterte. They spin Constitutional provisions to cause confusion, hoping it would abort the President's vice presidential bid next year.  Or, to put it succinctly, they fear the President for a foe, given that his undiminished popularity amid the pandemic shines so brightly ever.  But who is really afraid of Mr. Duterte?  Only the insecure shudder at the thought of the President seeking the country's second highest position in May.  And they spread fish tales in the hopes of waylaying the people.  They are mistaken. The Constitution is crystal clear:  It does not say a former president cannot run for vice president.  Says a basic tenet: When the law is silent, do not add.  Even a mere grade schooler can understand that.
Share your Comments or Reactions
comments
Powered by Facebook Comments