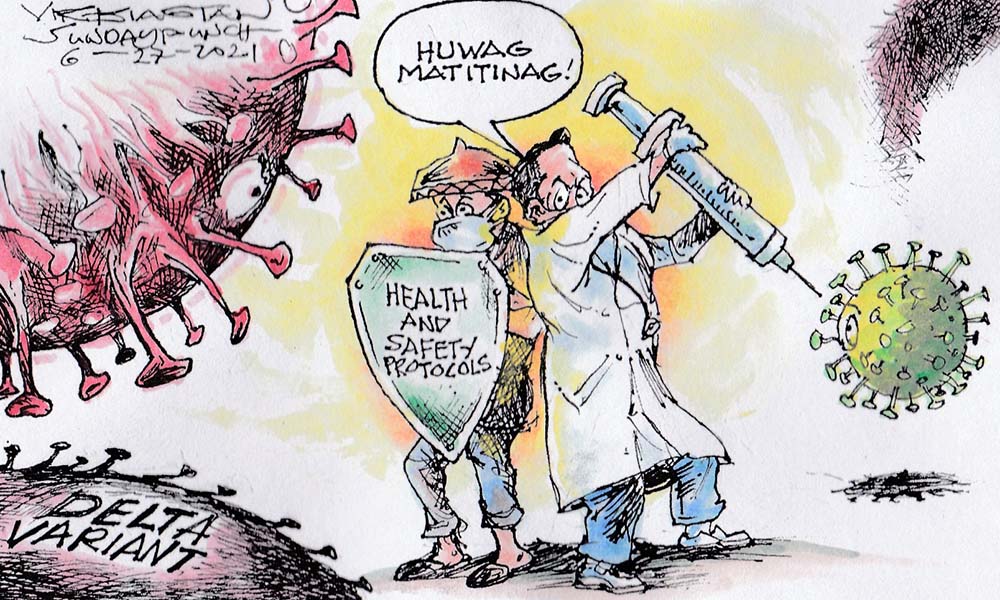 Is Pangasinan ready for Delta?
NOTHING can be more frustrating than to learn that after battling COVID-19, from months of uncertainties to later months of confidence knowing that "flattening of the curve" is possible with herd immunity, now comes the news that Delta, a much deadlier variant is threatening the world.
After 14 months, more than a million Filipinos were infected by COVID-19 and fortunately for Pangasinan, the total number of confirmed cases logged were only 11,405 with only 407 casualties.
With the recent rollout of vaccination in Pangasinan, residents are beginning to be self-assured that the new normal will have a semblance of more of the old normal. Or so we think.
The recent outbreak of Delta variant from India, will likely bring us back to the early days of the contagion.
But perhaps, knowing and learning more today how to deal with the many variants that surfaced, the situation in the country and in Pangasinan, our situation won't be as bleak when the pandemic first hit us. The provincial government already set into motion more preparations to offset the possible impact of Delta. That's reassuring for now.
But the more relevant question is: "Are our people ready to accept more stringent protocols that could reverse our gains in restarting our hobbled economy?"
The best preparation still, is for our provincial, town and city governments to be more resolute in the strict enforcement of our health and safety protocols today. The growing laxity in our communities must not be stopped.  Only then are we assured that Pangasinan is ready for Delta.
Sotto sizzles
FED up with conflicting versions, Senate President Vicente C. Sotto III has called for a Senate investigation on the use of the face shield.  Just right.  The past week saw a plethora of opinions, including, sadly, from so-called medical experts on whether or not the face shield helps deflect the COVID-19 virus.  "Who is this genius who keeps saying we must all wear a face shield when a decision has been reached to discard it?" asked Sotto.  "What is his basis?  I am afraid President Duterte is being fooled on the true worth of the face shield that has been causing so much confusion to our Filipino people."  Sotto said the probe will ask the face-shield advocate to produce scientific data to support his claim.  Sen. Ping Lacson has hinted on a syndicate cornering face shield supplies.  So there.  A megabuck racket isn't far-fetched, making Sotto's sizzling move very timely.  Bring it on.
Share your Comments or Reactions
comments
Powered by Facebook Comments